Where will you find your next page-turner?
1.

Russell Books (Victoria, BC)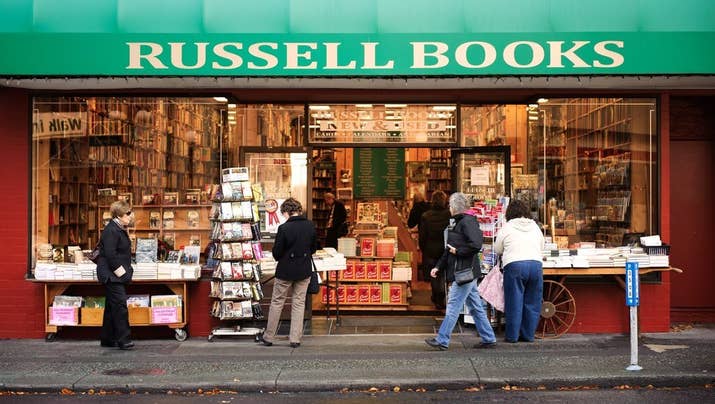 Wandering their vast aisles of endless titles is like a religious experience for book lovers. Watching someone walk in for the first time is so funny, usually an audible gasp and a rub of the eyes. New and notable, rare and antiquarian, old favorites, obscure titles, that random novel you've looked for forever – it's all there. And more.
2.

Munro's Books (Victoria, BC)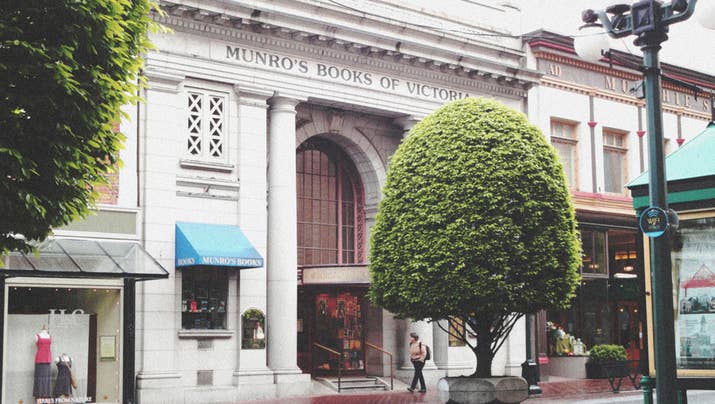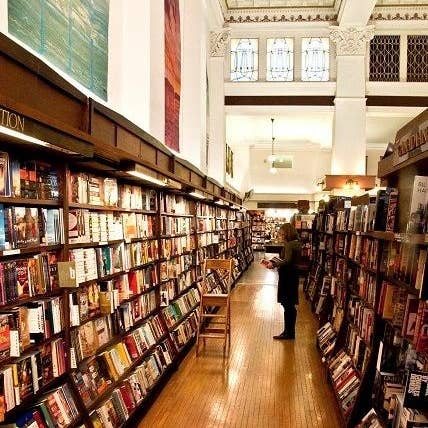 Excellent discount section in the middle. Whenever you need a 15 minute serenity break, you wander through, and ultimately always buy something to read.
3.

MacLeod's Books (Vancouver, BC)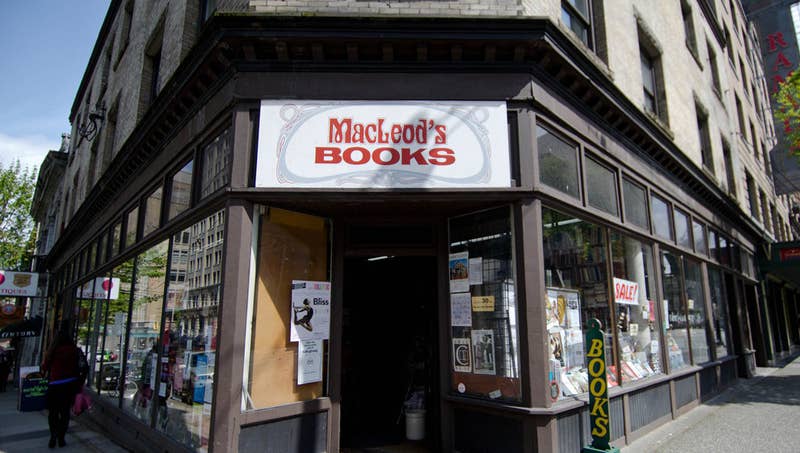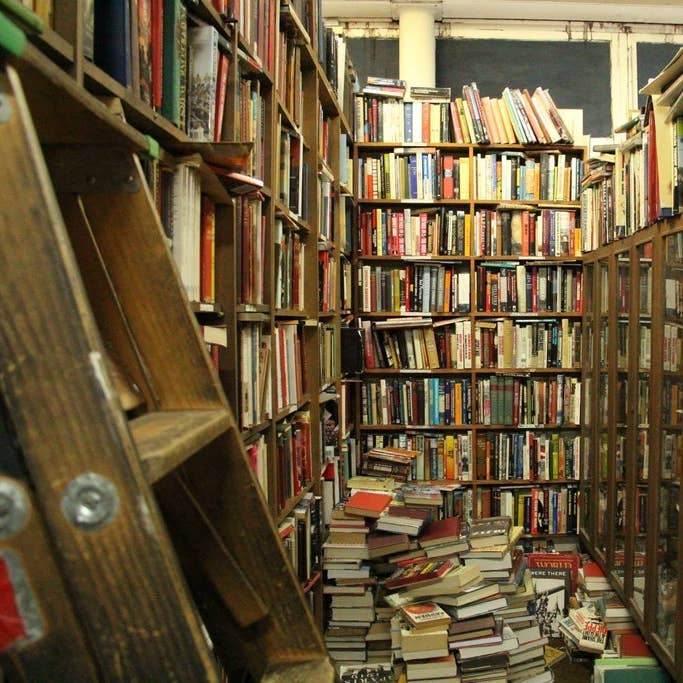 Tiny little used bookstore with books stacked up to the rafter.
4.

Books & Company (Prince George, BC)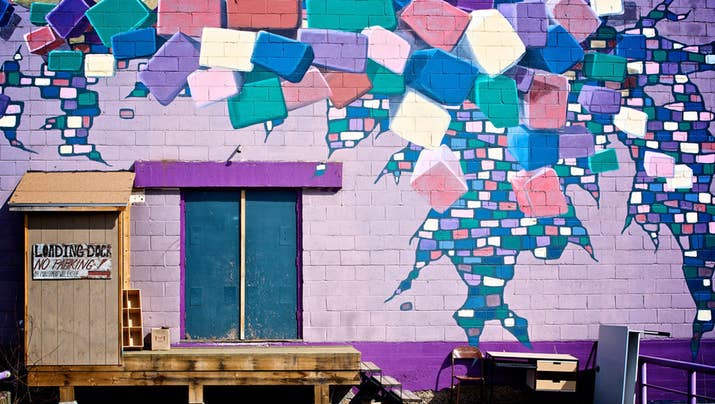 Wonderful local finds, funky paint job, amazing café that hosts awesome events and excellent knowledgeable staff that is really the cherry on top. It's everything you would hope to find in an independent bookstore and having it located in Northern BC makes it even more special!
5.

Wendel's Bookstore and Cafe (Fort Langley, BC)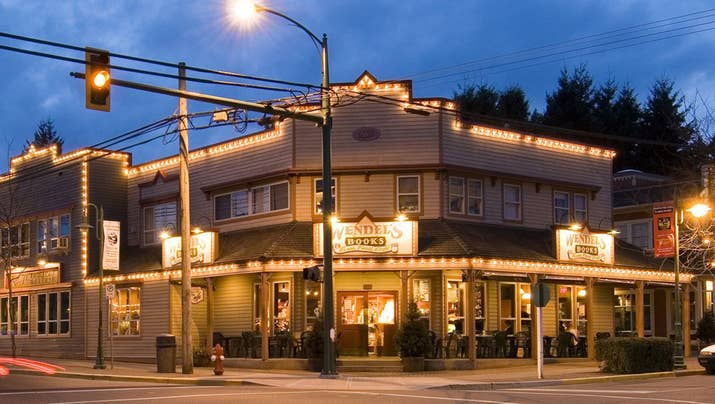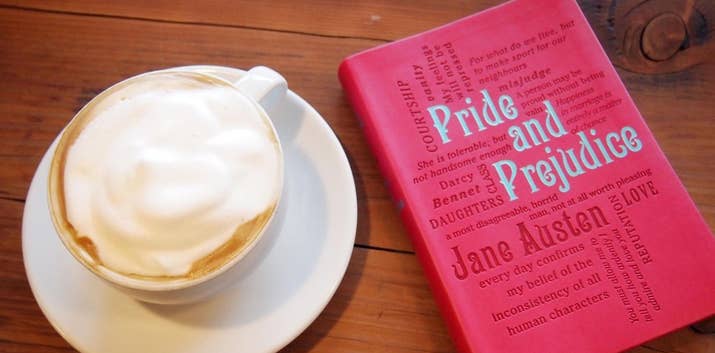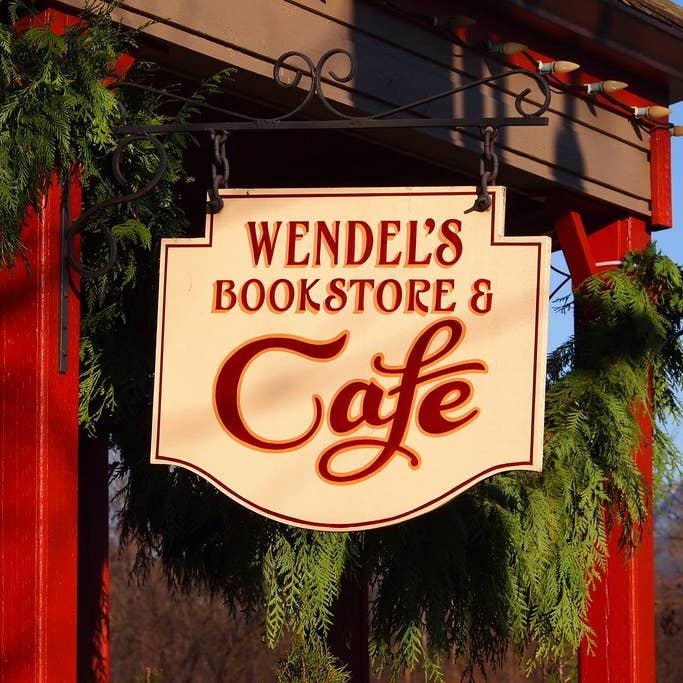 It's this adorable little bookshop that has an amazing coffee shop in it. It's also right beside a beautiful river.
6.

The Bookman (Chilliwack, BC)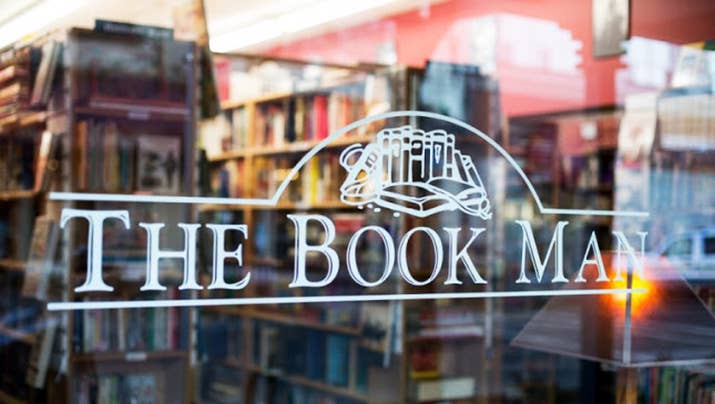 It's literally stacked to the ceiling with hundreds if not thousands of books. Every time you pay they give you a token to donate to various different charities. They have a cat that lives there too!
7.

Wee Book Inn (Edmonton, AB)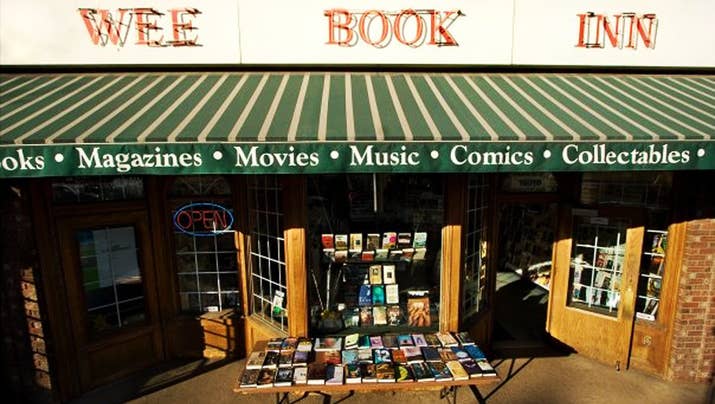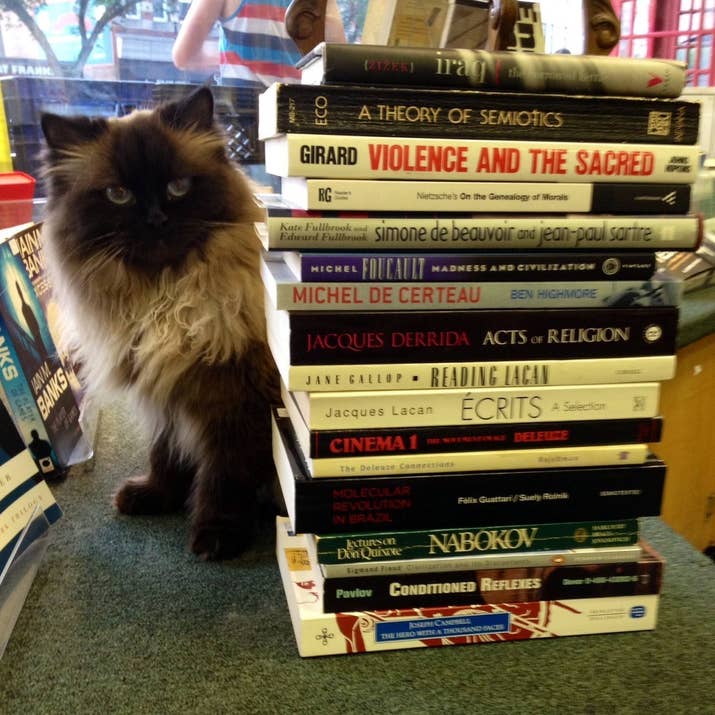 Awesome used books, CDs, vinyl, and some rare old finds too!
8.

Blurbs (Wetaskiwin, AB)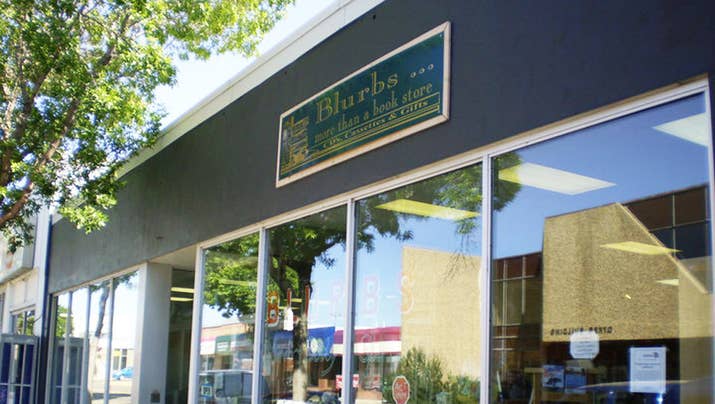 Wetaskiwin is a small town southeast of Edmonton. Blurbs offers a selection of book choices and genres but what makes it my favourite is that they also provide things for the body, mind and soul.
9.

Pages on Kensington (Calgary, AB)
A bookstore that contributes to the literary scene and sells amazing books!
10.

Pandora's Boox and Tea (Olds, AB)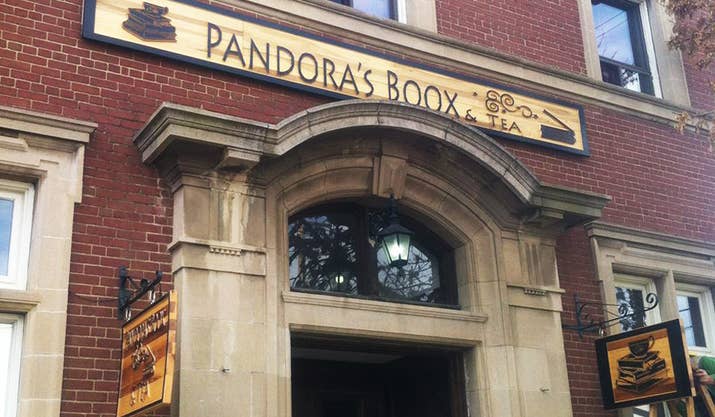 Small indie book store, new and used, tons of atmosphere. It's in an old library. Loose tea and goodies, journals and candles. You gotta love it.
11.

McNally Robinson (Saskatoon, SK)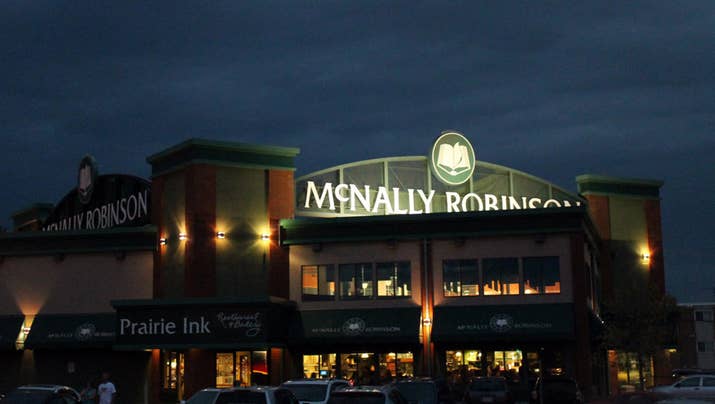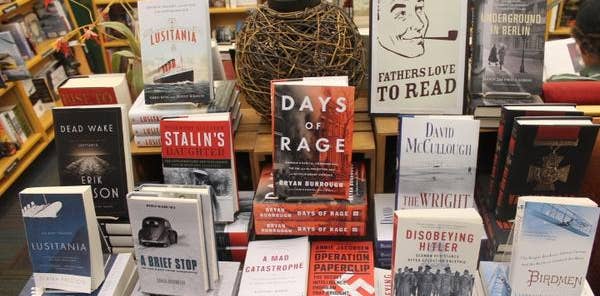 A lovely, big bookstore with an awesome selection, including local books and signed copies. Add a fantastic restaurant and lots of nooks to sit and read, and it was wonderful.
12.

Bison Books (Winnipeg, MB)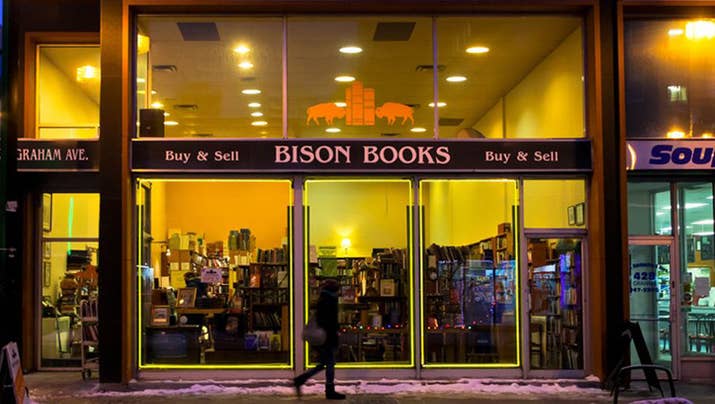 When you walk in, you are instantly wrapped in the wonderful smell of old books and then you can get lost in the shelves and shelves of amazing deals on books. It is worth checking out.
13.

Red River Books (Winnipeg, MB)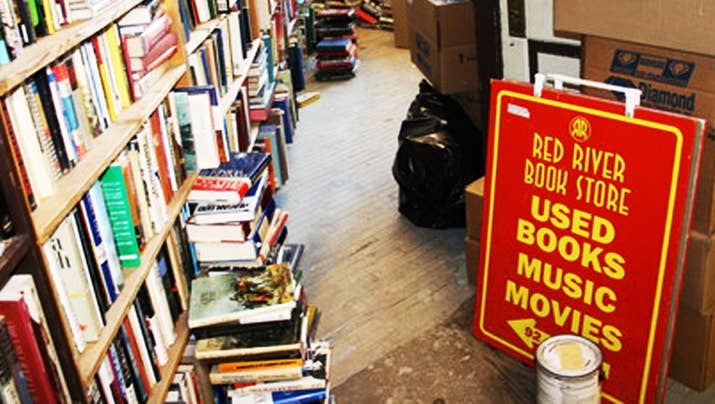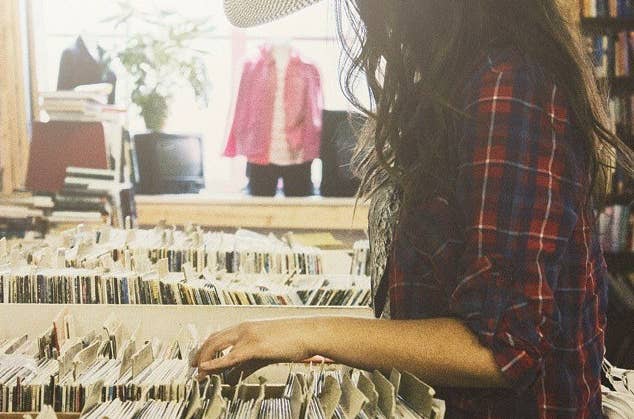 It is just piles, upon piles of books. Every type of book you could imagine, and a few magazines and records tucked in there too (the dirty magazine section actually has a hilarious sign about limiting the amount of time one spends in that area to 20 minutes). Anyhow, there are some hidden gems on every shelf of that place.
14.

Poor Michaels Bookshop (Onanole, MB)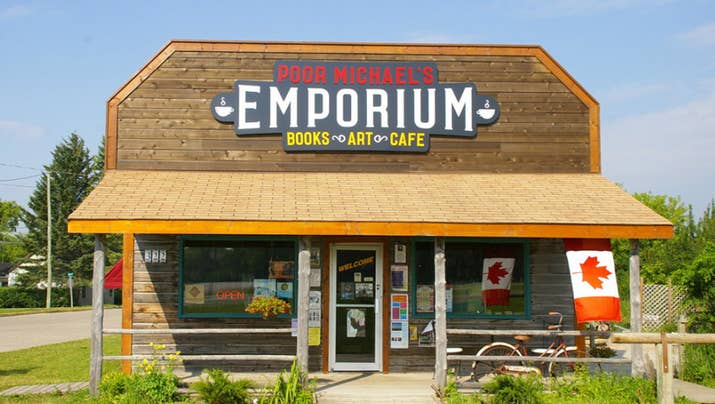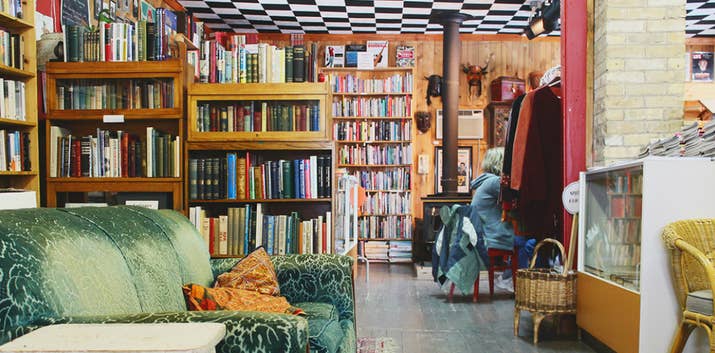 For a tiny town in cottage country it has an absolutely stunning selection of books, including some really beautiful collectors pieces.
15.

Black Squirrel Books & Tea (Ottawa, ON)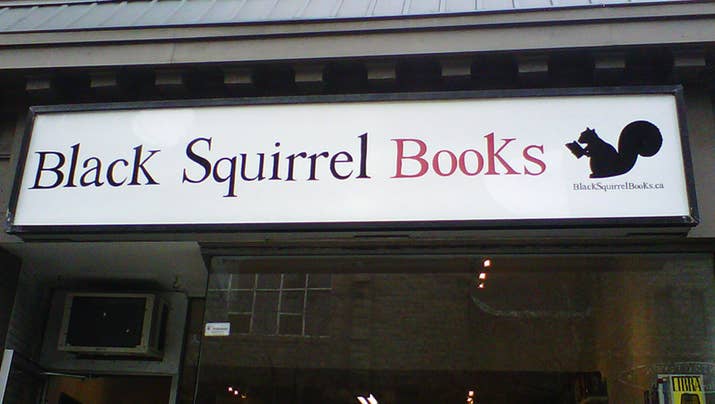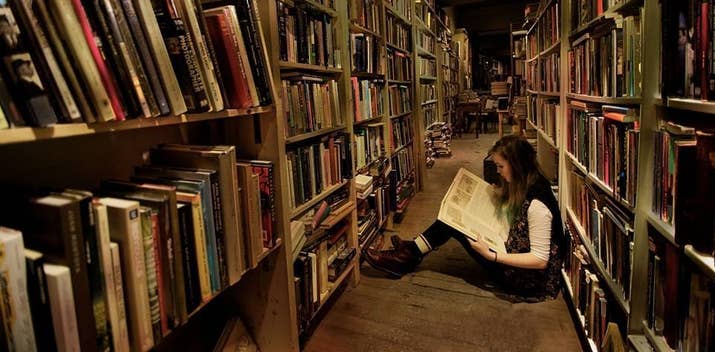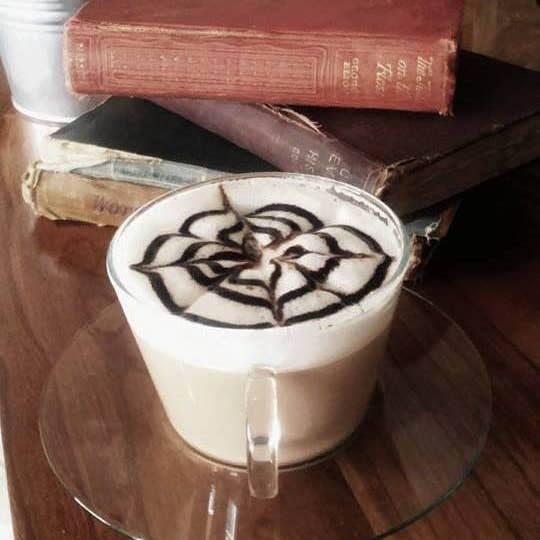 They have tons of old and new books that you can buy, or get for free when you bring in another book to exchange! There are also old typewriters you can use when you're feeling in a writing mood, and a barista at your service for drinks and snacks!