There's no better way to get in the Halloween spirit than with a spooky read. From ghost stories to thrillers to true crime, these are the books to pick up during the haunting season. Check out the list of great Halloween books below, complete with publishers' descriptions.
Ghost Stories
Ink and Bone by Lisa Unger
A young woman's mysterious gift forces her into the middle of a dangerous investigation of a little girl's disappearance.
Twenty-year-old Finley Montgomery is rarely alone. Visited by people whom others can't see and haunted by prophetic dreams she has never been able to control or understand, Finley is terrified by the things that happen to her. When Finley's abilities start to become too strong for her to handle — and even the roar of her motorcycle or another dazzling tattoo can't drown out the voices — she turns to the only person she knows who can help her: her grandmother Eloise Montgomery, a renowned psychic living in The Hollows, New York.
Merri Gleason is a woman at the end of her tether after a 10-month-long search for her missing daughter, Abbey. With almost every hope exhausted, she resorts to hiring Jones Cooper, a detective who sometimes works with psychic Eloise Montgomery. Merri's not a believer, but she's just desperate enough to go down that road, praying that she's nhaot too late. Time, she knows, is running out.
As a harsh white winter moves into The Hollows, Finley and Eloise are drawn into the investigation, which proves to have much more at stake than even the fate of a missing girl. As Finley digs deeper into the town and its endless layers, she is forced to examine the past, even as she tries to look into the future. Only one thing is clear: The Hollows gets what it wants, no matter what.
Darkest Journey by Heather Graham
They say it's about the journey, not the destination…
Charlene "Charlie" Moreau is back in St. Francisville, Louisiana, to work on a movie. One night, she stumbles across the body of a Civil War reenactor, the second murdered in two days. Charlie is shocked to learn that her father — a guide on the Journey, a historic paddle wheeler that's sponsoring the reenactment — is a suspect.
Meanwhile, Ethan Delaney, new to the FBI's Krewe of Hunters, is brought in on the case. He and Charlie have a history of their own, dating back to when he rescued her from a graveyard — led there by a Confederate ghost!
Charlie arranges a Mississippi River cruise so she and Ethan can get close to the reenactors, find out who knows what, who has a motive. They discover a lot more as they resume the relationship that ended 10 years ago… but might die, along with them, on the Journey.
Ghosts of Bergen County by Dana Cann
Gil Ferko is a private-equity lieutenant who commutes to Manhattan from the New Jersey suburbs. His wife, Mary Beth, has become a shut-in since a hit-and-run accident killed their infant daughter. When Ferko reconnects with Jen Yoder, a former high school classmate, Jen introduces him to heroin. As his dependency on the drug grows, his downward spiral puts his life in danger and his career in jeopardy. Mary Beth has also found an escape — first in prescription drugs that numb her senses, then in the companionship of a mysterious girl who heightens them. A ghost? Mary Beth believes so. And Jen is also haunted. Years ago she witnessed a man she had just met fall from a rooftop. She walked away from the accident and has been haunted since by the question of why she did so. As her quest to rectify that mistake starts to collide with the mystery of the hit-and-run driver who killed Ferko and Mary Beth's daughter, all of the characters are forced to face the fine line between fate and happenstance. Dana Cann's debut novel is a tautly paced and intricately plotted story in which collective burdens manifest into hauntings.
Chasing Ghosts by Glenn Rolfe
The Cobbs were ignorant woods-people that died off and left nothing to fear. Locals in Naples, Maine think they know this story. But are they wrong?
Luke Howard and his mom move to Naples and Luke's eager to make new friends. When Jason and Davey invite him out to the abandoned Cobb place for a game they call "chasing ghosts," he's ready and willing. However, the boys will come to discover that some vacant houses are better left to die alone.
Meanwhile, a punk band set to play in a rented cabin out of town feel eyes upon them. Somebody's watching, but not their usual audience. When their lead singer strays too far from the group and disappears, his band mates set out in the darkness to find him.
Police Chief Walt Henderson is about to discover that there's more going on out in the woods of his town than he ever imagined.
Chasing ghosts is more than just some children's game.
Fellside by M. R. Carey
The unmissable and highly anticipated new literary thriller from the author of the international phenomenon The Girl With All the Gifts.
Fellside is a maximum security prison on the edge of the Yorkshire Moors. It's not the kind of place you'd want to end up. But it's where Jess Moulson could be spending the rest of her life.
It's a place where even the walls whisper.
And one voice belongs to a little boy with a message for Jess.
Maggie by Mya O'Malley
Have you ever wondered what it would be like to share your home with an unearthly spirit who can't find closure? Living on the edge of a cemetery with souls dating back to the 1700s would be enough to spook anyone, but Naomi finds it oddly romantic, and becomes inspired to write her next novel. Why not, when her muse, Maggie, calls to her from beyond her own window?
After all, the story couldn't possibly be as complicated as Naomi's own love life. Torn between Ryan, the mysterious and seemingly perfect man she just started dating, and Bryce, the sexy single dad who recently moved in next door, Naomi must navigate the tangled web of dating — all while trying to solve the mystery of Maggie's death.
When things turn dangerous, Naomi quickly learns whom she can trust and, more importantly, whom she can't. Will she be able to write Maggie's story and finally give Maggie the peace she deserves?
The Stopped Heart by Julie Myerson
Internationally bestselling author Julie Myerson's beautifully written, yet deeply chilling, novel of psychological suspense explores the tragedies — past and present — haunting a picturesque country cottage.
Mary Coles and her husband, Graham, have just moved to a cottage on the edge of a small village. The house hasn't been lived in for years, but they are drawn to its original features and surprisingly large garden, which stretches down into a beautiful apple orchard. It's idyllic, remote, picturesque: exactly what they need to put the horror of the past behind them.
One hundred and fifty years earlier, a huge oak tree was felled in front of the cottage during a raging storm. Beneath it lies a young man with a shock of red hair, presumed dead — surely no one could survive such an accident. But the red-haired man is alive, and after a brief convalescence is taken in by the family living in the cottage and put to work in the fields. The children all love him, but the eldest daughter, Eliza, has her reservations. There's something about the red-haired man that sits ill with her. A presence. An evil.
Back in the present, weeks after moving to the cottage and still drowning beneath the weight of insurmountable grief, Mary Coles starts to sense there's something in the house. Children's whispers, footsteps from above, half-caught glimpses of figures in the garden. A young man with a shock of red hair wandering through the orchard.
Has Mary's grief turned to madness? Or have the events that took place so long ago finally come back to haunt her…?
The Last Days of Jack Sparks by Jason Arnopp
Jack Sparks died while writing this book.
It was no secret that journalist Jack Sparks had been researching the occult for his new book. No stranger to controversy, he'd already triggered a furious Twitter storm by mocking an exorcism he witnessed.
Then there was that video: 40 seconds of chilling footage that Jack repeatedly claimed was not of his making, yet was posted from his own YouTube account.
Nobody knew what happened to Jack in the days that followed — until now.
The Night Parade Ronald Malfi
First the birds disappeared.
Then the insects took over.
Then the madness began…
They call it Wanderer's Folly — a disease of delusions, of daydreams, and nightmares. A plague threatening to wipe out the human race.
After two years of creeping decay, David Arlen woke up one morning thinking that the worst was over. By midnight, he's bleeding and terrified, his wife is dead, and he's on the run in a stolen car with his eight-year-old daughter, who may be the key to a cure.
Ellie is a special girl. Deep. Insightful. And she knows David is lying to her. Lying about her mother. Lying about what they're running from. And lying about what he sees when he takes his eyes off the road…
The Haunting of Ashburn House by Darcy Coates
Adrienne didn't know what to expect when she arrived at Ashburn House. She'd never met the deceased owner, her estranged great-aunt Edith, and was surprised that she'd been bequeathed the property.
By all accounts, Edith was a strange woman. She rarely let guests into her home and a myriad of rumors surrounded the property. The residents of the nearby town claimed to have seen a wraith-like figure pacing behind the drawn curtains and to feel ghostly fingers brush their necks when they passed the driveway.
Adrienne doesn't believe in ghosts, but it's hard to ignore the unease that grows as she explores her new home. Strange messages have been carved into the wallpaper, her pet cat stares at nothing, and an old gravestone hidden in the woods behind the house hints at a bleak and shocking history.
One thing quickly becomes clear: Ashburn's dead are not at peace.
The Sinner by Amanda Stevens
I am a living ghost, a wanderer in search of my purpose and place…
I'm a cemetery restorer by trade, but my calling has evolved from that of ghost seer to death walker to detective of lost souls. I solve the riddles of the dead so the dead will leave me alone.
I've come to Seven Gates Cemetery nursing a broken heart, but peace is hard to come by… for the ghosts here and for me. When the body of a young woman is discovered in a caged grave, I know that I've been summoned for a reason. Only I can unmask her killer. I want to trust the detective assigned to the case, for he is a ghost seer like me. But how can I put my faith in anyone when supernatural forces are manipulating my every thought? When reality is ever-changing? And when the one person I thought I could trust above all others has turned into a diabolical stranger?
Books About Witches
Witch Child by Celia Rees
1659. A time of fear and persecution. Mary, granddaughter of a witch, keeps a diary. It begins: I am Mary. I am a witch…
She sees her grandmother hanged, is rescued by a stranger, takes ship for America and finds a place in a Puritan community there. All that befalls her, she records in her diary and as she writes, she stitches the pages inside a quilt, for discovery would mean death. The quilt lies undisturbed for more than three hundred years. Then, during the process of conservation, the diary is discovered. Her story can be told.
The Witch's Daughter by Paula Brackston
My name is Elizabeth Anne Hawksmith, and my age is 384 years. If you will listen, I will tell you a tale of witches. A tale of magic and love and loss. A story of how simple ignorance breeds fear, and how deadly that fear can be. Let me tell you what it means to be a witch.
In the spring of 1628, the Witchfinder of Wessex finds himself a true Witch. As Bess Hawksmith watches her mother swing from the Hanging Tree she knows that only one man can save her from the same fate: the Warlock Gideon Masters. Secluded at his cottage, Gideon instructs Bess, awakening formidable powers she didn't know she had. She could not have foreseen that even now, centuries later, he would be hunting her across time, determined to claim payment for saving her life.
The Witch of Blackbird Pond by Elizabeth George Speare
Sixteen-year-old Kit Tyler is marked by suspicion and disapproval from the moment she arrives on the unfamiliar shores of colonial Connecticut in 1687. Alone and desperate, she has been forced to leave her beloved home on the island of Barbados and join a family she has never met. Torn between her quest for belonging and her desire to be true to herself, Kit struggles to survive in a hostile place. Just when it seems she must give up, she finds a kindred spirit. But Kit's friendship with Hannah Tupper, believed by the colonists to be a witch, proves more taboo than she could have imagined and ultimately forces Kit to choose between her heart and her duty.
The Physick Book of Deliverance Dane by Katherine Howe
Salem, Massachusetts, 1681. Fear and suspicion lead a small town to unspeakable acts.
Marblehead, Massachusetts, 1991. A young woman is about to discover that she is tied to Salem in ways she never imagined.
Garden Spells by Sarah Addison Allen
The Waverleys have always been a curious family, endowed with peculiar gifts that make them outsiders even in their hometown of Bascom, North Carolina. Even their garden has a reputation, famous for its feisty apple tree that bears prophetic fruit, and its edible flowers, imbued with special powers. Generations of Waverleys tended this garden. Their history was in the soil. But so were their futures. A successful caterer, Claire Waverley prepares dishes made with her mystical plants — from the nasturtiums that aid in keeping secrets and the pansies that make children thoughtful, to the snapdragons intended to discourage the attentions of her amorous neighbor.
Meanwhile, her elderly cousin, Evanelle, is known for distributing unexpected gifts whose uses become uncannily clear. They are the last of the Waverleys — except for Claire's rebellious sister, Sydney, who fled Bascom the moment she could, abandoning Claire, as their own mother had years before. When Sydney suddenly returns home with a young daughter of her own, Claire's quiet life is turned upside down — along with the protective boundary she has so carefully constructed around her heart. Together again in the house they grew up in, Sydney takes stock of all she left behind, as Claire struggles to heal the wounds of the past. And soon the sisters realize they must deal with their common legacy — if they are ever to feel at home in Bascom — or with each other.
The Witches of Cambridge by Menna van Praag
Amandine Bisset has always had the power to feel the emotions of those around her. It's a secret she can share only with her friends — all professors, all witches — when they gather for the Cambridge University Society of Literature and Witchcraft. Amandine treasures these meetings but lately senses the ties among her colleagues beginning to unravel. If only she had her student Noa's power to hear the innermost thoughts of others, she might know how to patch things up. Unfortunately, Noa regards her gift as a curse. So when a seductive artist claims he can cure her, Noa jumps at the chance, no matter the cost.
Noa's not the only witch who's in over her head. Mathematics professor Kat has a serious case of unrequited love but refuses to cast spells to win anyone's heart. Kat's sister, Cosima, is not above using magic to get what she wants, sprinkling pastries in her bakery with equal parts sugar and enchantment. But when Cosima sets her sights on Kat's crush, she conjures up a dangerous love triangle.
As romance and longing swirl through every picturesque side street, the witches of Cambridge find their lives unexpectedly upended and changed in ways sometimes extraordinary, sometimes heartbreaking, but always enchanting.
How to Hang a Witch by Adriana Mather
Salem, Massachusetts is the site of the infamous witch trials and the new home of Samantha Mather. Recently transplanted from New York City, Sam and her stepmother are not exactly welcomed with open arms. Sam is the descendant of Cotton Mather, one of the men responsible for those trials and almost immediately, she becomes the enemy of a group of girls who call themselves the Descendants. And guess who their ancestors were?
If dealing with that weren't enough, Sam also comes face to face with a real, live (well technically dead) ghost. A handsome, angry ghost who wants Sam to stop touching his stuff. But soon Sam discovers she is at the center of a centuries-old curse affecting anyone with ties to the trials. Sam must come to terms with the ghost and find a way to work with the Descendants to stop a deadly cycle that has been going on since the first accused witch was hanged. If any town should have learned its lesson, it's Salem. But history may be about to repeat itself.
The Witch and the Dead by Heather Blake
When Darcy moved to Salem, Massachusetts, she never expected her life to change as drastically as it did. But within a short time, the Enchanted Village has become her home, its mystical residents have become her family, and As You Wish, the personal concierge business formerly run by her Aunt Ve, has become her calling. Still, the time has come for change — and for Darcy to move out of Aunt Ve's house.
Darcy's belongings are stashed in Aunt Ve's garage, alongside a mess of memories, forgotten possessions, and, to both Ve and Darcy's horror, a pile of old bones. It turns out they belong to Ve's long-missing second husband. Now Darcy must unpack old secrets to solve a cold case — and make sure her aunt isn't looking at a spell behind bars.
Truthwitch by Susan Dennard
On a continent ruled by three empires, some are born with a "witchery," a magical skill that sets them apart from others.
In the Witchlands, there are almost as many types of magic as there are ways to get in trouble — as two desperate young women know all too well.
Safiya is a Truthwitch, able to discern truth from lie. It's a powerful magic that many would kill to have on their side, especially amongst the nobility to which Safi was born. So Safi must keep her gift hidden, lest she be used as a pawn in the struggle between empires.
Iseult, a Threadwitch, can see the invisible ties that bind and entangle the lives around her — but she cannot see the bonds that touch her own heart. Her unlikely friendship with Safi has taken her from life as an outcast into one of of reckless adventure, where she is a cool, wary balance to Safi's hotheaded impulsiveness.
Safi and Iseult just want to be free to live their own lives, but war is coming to the Witchlands. With the help of the cunning Prince Merik (a Windwitch and ship's captain) and the hindrance of a Bloodwitch bent on revenge, the friends must fight emperors, princes, and mercenaries alike, who will stop at nothing to get their hands on a Truthwitch.
Fear the Drowning Deep by Sarah Glenn Marsh
Sixteen-year-old Bridey Corkill longs to leave her small island and see the world; the farther from the sea, the better. When Bridey was young, she witnessed something lure her granddad off a cliff and into a watery grave with a smile on his face. Now, in 1913, those haunting memories are dredged to the surface when a young woman is found drowned on the beach. Bridey suspects that whatever compelled her granddad to leap has made its return to the Isle of Man.
Soon, people in Bridey's idyllic village begin vanishing, and she finds an injured boy on the shore — an outsider who can't remember who he is or where he's from. Bridey's family takes him in so he can rest and heal. In exchange for saving his life, he teaches Bridey how to master her fear of the water — stealing her heart in the process.
But something sinister is lurking in the deep, and Bridey must gather her courage to figure out who — or what — is plaguing her village, and find a way to stop it before she loses everyone she loves.
Spirits, Rock Stars, and a Midnight Chocolate Bar by Deanna Chase
It's date night! And medium Pyper Rayne is finally getting some alone time with her oh-so-sexy new boyfriend, Julius. But when a representative from the Witches' Council shows up during appetizers, the romance portion of the evening comes to a screeching halt. Julius is needed to deal with paranormal activity — on a cruise ship to the Caribbean.
An all-expense-paid cruise to the Caribbean sounds like the perfect second date… until Pyper witnesses the death of a famous rock star. Suddenly Pyper and Julius are caught in the middle of a decade-old homicide. Now the race is on to solve the mystery or history is destined to repeat itself.
Halloween is on the horizon, and if that fact makes you want to hunt for witches — in books, that is — look no further.
Dance Upon the Air by Nora Roberts
When Nell Channing arrives on charming Three Sisters Island, she believes that she's finally found refuge from her abusive husband — and from the terrifying life she fled so desperately eight months ago… But even in this quiet, peaceful place, Nell never feels entirely at ease. Careful to conceal her true identity, she takes a job as a cook at the local bookstore café — and begins to explore her feelings for the island sheriff, Zack Todd. But there is a part of herself she can never reveal to him — for she must continue to guard her secrets if she wants to keep the past at bay. One careless word, one misplaced confidence, and the new life she's created so carefully could shatter completely. Just as Nell starts to wonder if she'll ever be able to break free of her fear, she realizes that the island suffers under a terrible curse — one that can only be broken by the descendants of the Three Sisters, the witches who settled the island back in 1692. And now, with the help of two other strong, gifted women — and with the nightmares of the past haunting her every step — she must find the power to save her home, her love… and herself…
Practical Magic by Alice Hoffman
For more than 200 years, the Owens women have been blamed for everything that went wrong in their Massachusetts town. Gillian and Sally endured that fate: As children, the sisters were forever outsiders, taunted, talked about, pointed at. Their elderly aunts almost seemed to encourage the whispers of witchery, with their darkened house and their love concoctions and their crowd of black cats. All Gillian and Sally wanted to do was escape. One would do so by marrying, the other by running away. But the bonds they shared brought them back to each other, and to the magic they couldn't escape.
A Discovery of Witches by Deborah Harkness
Deep in the stacks of Oxford's Bodleian Library, young scholar Diana Bishop unwittingly calls up a bewitched alchemical manuscript in the course of her research. Descended from an old and distinguished line of witches, Diana wants nothing to do with sorcery; so after a furtive glance and a few notes, she banishes the book to the stacks. But her discovery sets a fantastical underworld stirring, and a horde of daemons, witches, and vampires soon descends upon the library. Diana has stumbled upon a coveted treasure lost for centuries — and she is the only creature who can break its spell.
Debut novelist Deborah Harkness has crafted a mesmerizing and addictive read, equal parts history and magic, romance and suspense. Diana is a bold heroine who meets her equal in vampire geneticist Matthew Clairmont, and gradually warms up to him as their alliance deepens into an intimacy that violates age-old taboos. This smart, sophisticated story harks back to the novels of Anne Rice, but it is as contemporary and sensual as the Twilight series — with an extra serving of historical realism.
Hex Hall by Rachel Hawkins
Three years ago, Sophie Mercer discovered that she was a witch. It's gotten her into a few scrapes. Her non-gifted mother has been as supportive as possible, consulting Sophie's estranged father — an elusive European warlock — only when necessary. But when Sophie attracts too much human attention for a prom-night spell gone horribly wrong, it's her dad who decides her punishment: exile to Hex Hall, an isolated reform school for wayward Prodigium, aka witches, faeries, and shapeshifters.
By the end of her first day among fellow freak-teens, Sophie has quite a scorecard: three powerful enemies who look like supermodels, a futile crush on a gorgeous warlock, a creepy tagalong ghost, and a new roommate who happens to be the most hated person and only vampire on campus. Worse, Sophie soon learns that a mysterious predator has been attacking students, and her only friend is the number-one suspect.
As a series of blood-curdling mysteries starts to converge, Sophie prepares for the biggest threat of all: an ancient secret society determined to destroy all Prodigium, especially her.
Stardust by Neil Gaiman
Young Tristran Thorn will do anything to win the cold heart of beautiful Victoria — even fetch her the star they watch fall from the night sky. But to do so, he must enter the unexplored lands on the other side of the ancient wall that gives their tiny village its name. Beyond that old stone wall, Tristran learns, lies Faerie — where nothing, not even a fallen star, is what he imagined.
From #1 New York Times bestselling author Neil Gaiman comes a remarkable quest into the dark and miraculous — in pursuit of love and the utterly impossible.
Equal Rites by Terry Pratchett
Terry Pratchett's profoundly irreverent, bestselling novels have garnered him a revered position in the halls of parody next to the likes of Mark Twain, Kurt Vonnegut, Douglas Adams, and Carl Hiaasen.
In Equal Rites, a dying wizard tries to pass on his powers to an eighth son of an eighth son, who is just at that moment being born. The fact that the son is actually a daughter is discovered just a little too late.
Wicked by Gregory Maguire
This is the book that started it all! The basis for the smash hit Tony Award-winning Broadway musical, Gregory Maguire's breathtaking New York Times bestseller Wicked views the land of Oz, its inhabitants, its Wizard, and the Emerald City, through a darker and greener (not rosier) lens. Brilliantly inventive, Wicked offers us a radical new evaluation of one of the most feared and hated characters in all of literature: the much maligned Wicked Witch of the West who, as Maguire tells us, wasn't nearly as Wicked as we imagined.
Uprooted by Naomi Novik
Agnieszka loves her valley home, her quiet village, the forests and the bright shining river. But the corrupted Wood stands on the border, full of malevolent power, and its shadow lies over her life.
Her people rely on the cold, driven wizard known only as the Dragon to keep its powers at bay. But he demands a terrible price for his help: one young woman handed over to serve him for ten years, a fate almost as terrible as falling to the Wood.
The next choosing is fast approaching, and Agnieszka is afraid. She knows — everyone knows — that the Dragon will take Kasia: beautiful, graceful, brave Kasia, all the things Agnieszka isn't, and her dearest friend in the world. And there is no way to save her.
But Agnieszka fears the wrong things. For when the Dragon comes, it is not Kasia he will choose.
The Witching Hour by Anne Rice
On the veranda of a great New Orleans house, now faded, a mute and fragile woman sits rocking… and The Witching Hour begins.
It begins in our time with a rescue at sea. Rowan Mayfair, a beautiful woman, a brilliant practitioner of neurosurgery — aware that she has special powers but unaware that she comes from an ancient line of witches — finds the drowned body of a man off the coast of California and brings him to life. He is Michael Curry, who was born in New Orleans and orphaned in childhood by fire on Christmas Eve, who pulled himself up from poverty, and who now, in his brief interval of death, has acquired a sensory power that mystifies and frightens him.
As these two, fiercely drawn to each other, fall in love and — in passionate alliance — set out to solve the mystery of her past and his unwelcome gift, the novel moves backward and forward in time from today's New Orleans and San Francisco to long-ago Amsterdam and a château in the France of Louis XIV. An intricate tale of evil unfolds — an evil unleashed in 17th-century Scotland, where the first "witch," Suzanne of the Mayfair, conjures up the spirit she names Lasher… a creation that spells her own destruction and torments each of her descendants in turn.
From the coffee plantations of Port au Prince, where the great Mayfair fortune is made and the legacy of their dark power is almost destroyed, to Civil War New Orleans, as Julien — the clan's only male to be endowed with occult powers — provides for the dynasty its foothold in America, the dark, luminous story encompasses dramas of seduction and death, episodes of tenderness and healing. And always — through peril and escape, tension and release — there swirl around us the echoes of eternal war: innocence versus the corruption of the spirit, sanity against madness, life against death. With a dreamlike power, the novel draws us, through circuitous, twilight paths, to the present and Rowan's increasingly inspired and risky moves in the merciless game that binds her to her heritage. And in New Orleans, on Christmas Eve, this strangest of family sagas is brought to its startling climax.
Witches of East End by Melissa de la Cruz
The three Beauchamp women — Joanna and her daughters, Freya and Ingrid — live ordinary lives in mist-shrouded North Hampton, out on the tip of Long Island. All three are harboring a centuries-old secret: They are powerful witches forbidden to practice magic. But right before Freya's planned wedding to wealthy Bran Gardiner, a mysterious and attractive man arrives in town and makes Freya question everything. When a young woman turns up dead, it soon becomes clear to all three that it's time to dust off their wands and fight the dark forces working against them.
Witch & Wizard by James Patterson and Gabrielle Charbonnet
The world is changing: the government has seized control of every aspect of society, and now, kids are disappearing. For 15-year-old Wisty and her older brother Whit, life turns upside down when they are torn from their parents one night and slammed into a secret prison for no reason they can comprehend. The New Order, as it is known, is clearly trying to suppress Life, Liberty, and the Pursuit of Being a Normal Teenager. But while trapped in this totalitarian nightmare, Wisty and Whit discover they have incredible powers they'd never dreamed of. Can this newly minted witch and wizard master their skills in time to save themselves, their parents — and maybe the world?
Books About Vampires
Interview with the Vampire by Anne Rice
Here are the confessions of a vampire. Hypnotic, shocking, and chillingly erotic, this is a novel of mesmerizing beauty and astonishing force — a story of danger and flight, of love and loss, of suspense and resolution, and of the extraordinary power of the senses. It is a novel only Anne Rice could write.
Dead Until Dark by Charlaine Harris
The first novel in the #1 New York Times bestselling series that gave life to the Dead and inspired the HBO original series True Blood.

Sookie Stackhouse is just a small-time cocktail waitress in small-town Louisiana — except for her "disability." She can read minds. But she can't hear a word that Bill Compton is thinking when he walks into her life — and then one of her coworkers is killed…
Maybe having a vampire for a boyfriend isn't such a bright idea.
The Historian by Elizabeth Kostova
To you, perceptive reader, I bequeath my history… Late one night, exploring her father's library, a young woman finds an ancient book and a cache of yellowing letters. The letters are all addressed to "My dear and unfortunate successor," and they plunge her into a world she never dreamed of — a labyrinth where the secrets of her father's past and her mother's mysterious fate connect to an inconceivable evil hidden in the depths of history. The letters provide links to one of the darkest powers that humanity has ever known — and to a centuries-long quest to find the source of that darkness and wipe it out. It is a quest for the truth about Vlad the Impaler, the medieval ruler whose barbarous reign formed the basis of the legend of Dracula. Generations of historians have risked their reputations, their sanity, and even their lives to learn the truth about Vlad the Impaler and Dracula. Now one young woman must decide whether to take up this quest herself — to follow her father in a hunt that nearly brought him to ruin years ago, when he was a vibrant young scholar and her mother was still alive. What does the legend of Vlad the Impaler have to do with the modern world? Is it possible that the Dracula of myth truly existed — and that he has lived on, century after century, pursuing his own unknowable ends? The answers to these questions cross time and borders, as first the father and then the daughter search for clues, from dusty Ivy League libraries to Istanbul, Budapest, and the depths of Eastern Europe. In city after city, in monasteries and archives, in letters and in secret conversations, the horrible truth emerges about Vlad the Impaler's dark reign — and about a time-defying pact that may have kept his awful work alive down through the ages. Parsing obscure signs and hidden texts, reading codes worked into the fabric of medieval monastic traditions-and evading the unknown adversaries who will go to any lengths to conceal and protect Vlad's ancient powers — one woman comes ever closer to the secret of her own past and a confrontation with the very definition of evil. Elizabeth Kostova's debut novel is an adventure of monumental proportions, a relentless tale that blends fact and fantasy, history and the present, with an assurance that is almost unbearably suspenseful-and utterly unforgettable.
'Salem's Lot by Stephen King
Ben Mears has returned to Jerusalem's Lot in the hopes that living in an old mansion, long the subject of town lore, will help him cast out his own devils and provide inspiration for his new book. But when two young boys venture into the woods and only one comes out alive, Mears begins to realize that there may be something sinister at work and that his hometown is under siege by forces of darkness far beyond his control.
The Passage by Justin Cronin
An epic and gripping tale of catastrophe and survival, The Passage is the story of Amy — abandoned by her mother at the age of six, pursued and then imprisoned by the shadowy figures behind a government experiment of apocalyptic proportions. But Special Agent Brad Wolgast, the lawman sent to track her down, is disarmed by the curiously quiet girl — and risks everything to save her. As the experiment goes nightmarishly wrong, Wolgast secures her escape — but he can't stop society's collapse. And as Amy walks alone, across miles and decades, into a future dark with violence and despair, she is filled with the mysterious and terrifying knowledge that only she has the power to save the ruined world.
Thirsty by M.T. Anderson
All Chris really wants is to be a normal kid, to hang out with his friends, avoid his parents, and get a date with Rebecca Schwartz.
Unfortunately, Chris appears to be turning into a vampire. So while his hometown performs an ancient ritual that keeps Tch'muchgar, the Vampire Lord, locked in another world, Chris desperately tries to save himself from his own vampiric fate. He needs help, but whom can he trust? A savagely funny tale of terror, teen angst, suspense, and satire from National Book Award winner M.T. Anderson.
The Vampire Diaries by L. J. Smith
A deadly love triangle…
Elena: beautiful and popular, the girl who can have any guy she wants.
Stefan: brooding and mysterious, desperately trying to resist his desire for Elena… for her own good.
Damon: sexy, dangerous, and driven by an urge for revenge against Stefan, the brother who betrayed him.
Elena finds herself drawn to both brothers… who will she choose?
Guilty Pleasures series by Laurell K. Hamilton
Published over 10 years ago by Ace, Guilty Pleasures marked the debut of a series that was destined to grow from cult favorite to a major New York Times bestseller. Readers will learn how Anita Blake started raising the dead-and killing the undead. And how she met Jean Claude, the master vampire destined to become not only her biggest nemesis, but her greatest lover…
Dark-Hunter series by Sherrilyn Kenyon
The Dark-Hunters are ancient warriors who have sworn to protect mankind and the fate of the world is in their hands…
He is solitude. He is darkness. He is the ruler of the night. Yet Kyrian of Thrace has just woken up handcuffed to his worst nightmare: An accountant. Worse, she's being hunted by one of the most lethal vampires out there. And if Amanda Devereaux goes down, then he does too. But it's not just their lives that are hanging in the balance. Kyrian and Amanda are all that stands between humanity and oblivion. Let's hope they win.
Dark Lover by J. R. Ward
The only purebred vampire left on the planet and the leader of the Black Dagger Brotherhood, Wrath has a score to settle with the slayers who killed his parents centuries ago. But when his most trusted fighter is killed — orphaning a half-breed daughter unaware of her heritage or her fate — Wrath must put down his dagger and usher the beautiful female into another world.
Racked by a restlessness in her body that wasn't there before, Beth Randall is helpless against the dangerously sexy man who comes to her at night with shadows in his eyes. His tales of the Brotherhood and blood frighten her. Yet his touch ignites a dawning new hunger — one that threatens to consume them both…
Vampire Academy by Richelle Mead
St. Vladimir's Academy isn't just any boarding school — it's a hidden place where vampires are educated in the ways of magic and half-human teens train to protect them. Rose Hathaway is a Dhampir, a bodyguard for her best friend Lissa, a Moroi Vampire Princess. They've been on the run, but now they're being dragged back to St. Vladimir's — the very place where they're most in danger…
Rose and Lissa become enmeshed in forbidden romance, the Academy's ruthless social scene, and unspeakable nighttime rituals. But they must be careful lest the Strigoi — the world's fiercest and most dangerous vampires — make Lissa one of them forever.
Undead and Unwed series by MaryJanice Davidson
First Betsy Taylor loses her job, then she's killed in a car accident. But what really bites is that she can't seem to stay dead.  And now her new friends have the ridiculous idea that Betsy is the prophesied vampire queen, and they want her help in overthrowing the most obnoxious power-hungry vampire in five centuries.
The Strain by 

Guillermo Del Toro and 

Chuck Hogan
They have always been here. Vampires. In secret and in darkness. Waiting. Now their time has come.
In one week, Manhattan will be gone. In one month, the country.
In two months — the world.
A Boeing 777 arrives at JFK and is on its way across the tarmac, when it suddenly stops dead. All window shades are pulled down. All lights are out. All communication channels have gone quiet. Crews on the ground are lost for answers, but an alert goes out to the CDC. Dr. Eph Goodweather, head of their Canary project, a rapid-response team that investigates biological threats, gets the call and boards the plane. What he finds makes his blood run cold.
In a pawnshop in Spanish Harlem, a former professor and survivor of the Holocaust named Abraham Setrakian knows something is happening. And he knows the time has come, that a war is brewing…
So begins a battle of mammoth proportions as the vampiric virus that has infected New York begins to spill out into the streets. Eph, who is joined by Setrakian and a motley crew of fighters, must now find a way to stop the contagion and save his city — a city that includes his wife and son — before it is too late.
Twilight by Stephenie Meyer
Isabella Swan's move to Forks, a small, perpetually rainy town in Washington, could have been the most boring move she ever made. But once she meets the mysterious and alluring Edward Cullen, Isabella's life takes a thrilling and terrifying turn. Up until now, Edward has managed to keep his vampire identity a secret in the small community he lives in, but now nobody is safe, especially Isabella, the person Edward holds most dear. The lovers find themselves balanced precariously on the point of a knife — between desire and danger.
Deeply romantic and extraordinarily suspenseful, Twilight captures the struggle between defying our instincts and satisfying our desires. This is a love story with bite.
Morrigan's Cross by Nora Roberts
In the last days of high summer, with lightning striking blue in a black sky, the sorcerer stood on a high cliff overlooking the raging sea…
Belting out his grief into the storm, Hoyt Mac Cionaoith rails against the evil that has torn his twin brother from their family's embrace. Her name is Lilith. Existing for thousands of years, she has lured countless men to an immortal doom with her soul-stealing kiss. But now, this woman known as vampire will stop at nothing until she rules this world — and those beyond it…
Hoyt is no match for the dark siren. But his powers come from the goddess Morrigan, and it is through her that he will get his chance at vengeance. At Morrigan's charge, he must gather five others to form a ring of power strong enough to overcome Lilith. A circle of six: himself, the witch, the warrior, the scholar, the one of many forms, and the one he's lost. And it is in this circle, hundreds of years in the future, where Hoyt will learn how strong his spirit — and his heart — have become…
Evernight by Claudia Gray
Bianca wants to escape.
She's been uprooted from her small hometown and enrolled at Evernight Academy, an eerie Gothic boarding school where the students are somehow too perfect: smart, sleek, and almost predatory. Bianca knows she doesn't fit in.
Then she meets Lucas. He's not the "Evernight type" either, and he likes it that way. Lucas ignores the rules, stands up to the snobs, and warns Bianca to be careful — even when it comes to caring about him.
"I couldn't stand it if they took it out on you," he tells Bianca, "and eventually they would."
But the connection between Bianca and Lucas can't be denied. Bianca will risk anything to be with Lucas, but dark secrets are fated to tear them apart… and to make Bianca question everything she's ever believed.
Night Huntress by Jeaniene Frost
Half-vampire Catherine Crawfield is going after the undead with a vengeance, hoping that one of these deadbeats is her father — the one responsible for ruining her mother's life. Then she's captured by Bones, a vampire bounty hunter, and is forced into an unholy partnership.
In exchange for finding her father, Cat agrees to train with the sexy night stalker until her battle reflexes are as sharp as his fangs. She's amazed she doesn't end up as his dinner — are there actually good vampires? Pretty soon Bones will have her convinced that being half-dead doesn't have to be all bad. But before she can enjoy her newfound status as kick-ass demon hunter, Cat and Bones are pursued by a group of killers. Now Cat will have to choose a side… and Bones is turning out to be as tempting as any man with a heartbeat.
True Crime
Helter Skelter by Vincent Bugliosi and Curt Gentry
In the summer of 1969, in Los Angeles, a series of brutal, seemingly random murders captured headlines across America. A famous actress (and her unborn child), an heiress to a coffee fortune, and a supermarket owner and his wife were among the seven victims. A thin trail of circumstances eventually tied the Tate-LeBianca murders to Charles Manson, a would-be pop singer of small talent living in the desert with his "family" of devoted young women and men. What was his hold over them? And what was the motivation behind such savagery? In the public imagination, over time, the case assumed the proportions of myth. The murders marked the end of the sixties and became an immediate symbol of the dark underside of that era.
Vincent Bugliosi was the prosecuting attorney in the Manson trial, and this book is his enthralling account of how he built his case from what a defense attorney dismissed as only "two fingerprints and Vince Bugliosi." The meticulous detective work with which the story begins, the prosecutor's view of a complex murder trial, the reconstruction of the philosophy Manson inculcated in his fervent followers… these elements make for a true crime classic. Helter Skelter is not merely a spellbinding murder case and courtroom drama but also, in the words of The New Republic, a "social document of rare importance."
In Cold Blood by Truman Capote
On November 15, 1959, in the small town of Holcomb, Kansas, four members of the Clutter family were savagely murdered by blasts from a shotgun held a few inches from their faces. There was no apparent motive for the crime, and there were almost no clues.
As Truman Capote reconstructs the murder and the investigation that led to the capture, trial, and execution of the killers, he generates both mesmerizing suspense and astonishing empathy. In Cold Blood is a work that transcends its moment, yielding poignant insights into the nature of American violence.
Possessed by Kathryn Casey
The officer responding to a 911 call at one of Houston's hippest high-rises expected the worst. After all, domestic violence situations can be unpredictable. But nothing could've prepared him for what he found: a beautiful woman drenched in blood… an older man lying dead on the floor… and a cobalt blue suede stiletto with tufts of white hair stuck to its five-and-a-half-inch heel.
With her stunning looks, magnetic personality, and erratic behavior, Ana Trujillo had a notorious reputation on the downtown Houston scene. She spoke often of occult powers, though few knew how deeply she believed such boasts. Stefan Andersson was a gentle soul, a Swedish transplant with a good career and trusted friends, who was desperate to find someone special. Theirs is a story of obsession, madness, and tragedy. Because once Stefan fell head over heels for Ana, he was under her control — and he didn't have a chance in hell.
House of Evil by John Dean
In the heart of Indianapolis in the mid 1960's, through a twist of fate and fortune, a pretty young girl came to live with a 37-year-old mother and her seven children. What began as a temporary childcare arrangement between Sylvia Likens's parents and Gertrude Baniszewski turned into a crime that would haunt cops, prosecutors, and a community for decades to come…
When police found Sylvia's emaciated body, with a chilling message carved into her flesh, they knew that she had suffered tremendously before her death. Soon they would learn how many others — including some of Baniszewski's own children — participated in Sylvia's murder, and just how much torture had been inflicted in one House of Evil.
Secrets in the Cellar by John Glatt
Josef Fritzl was a 73-year-old retired engineer in Austria. He seemed to be living a normal life with his wife, Rosemarie, and their family — though one daughter, Elisabeth, had decades earlier been "lost" to a religious cult. Throughout the years, three of Elisabeth's children mysteriously appeared on the Fritzls' doorstep; Josef and Rosemarie raised them as their own. But only Josef knew the truth about Elisabeth's disappearance…
For 27 years, Josef had imprisoned and molested Elisabeth in his man-made basement dungeon, complete with sound-proof paneling and code-protected electric locks. There, she would eventually give birth to a total of seven of Josef's children. One died in infancy — and the other three were raised alongside Elisabeth, never to see the light of day.
Then, in 2008, one of Elisabeth's children became seriously ill, and was taken to the hospital. It was the first time the 19-year-old girl had ever gone outside — and soon, the truth about her background, her family's captivity, and Josef's unspeakable crimes would come to light.
John Glatt's Secrets in the Cellar is the true story of a crime that shocked the world.
Bogeyman by Steve Jackson
A WildBlue Press original true crime story from the New York Times bestselling author of Monster and No Stone Unturned, describing in dramatic detail and with heart-rending poignancy the efforts of tenacious Texas lawmen to solve the cold case murders of three little girls and hold their killer accountable for his horrific crimes.
Starvation Heights by Gregg Olsen
In 1911 two wealthy British heiresses, Claire and Dora Williamson, came to a sanatorium in the forests of the Pacific Northwest to undergo the revolutionary "fasting treatment" of Dr. Linda Burfield Hazzard. It was supposed to be a holiday for the two sisters. But within a month of arriving at what the locals called Starvation Heights, the women were emaciated shadows of their former selves, waiting for death. They were not the first victims of Linda Hazzard, a quack doctor of extraordinary evil and greed who would stop at nothing short of murder to achieve her ambitions. As their jewelry disappeared and forged bank drafts began transferring their wealth to Hazzard's accounts, Dora Williamson sent a last desperate plea to a friend in Australia, begging her to save them from the brutal treatments and lonely isolation of Starvation Heights.
In this true story — a haunting saga of medical murder set in an era of steamships and gaslights — Gregg Olsen reveals one of the most unusual and disturbing criminal cases in American history.
Too Late to Say Goodbye by Ann Rule
Jenn Corbin, a lovely, slim, brown-eyed blonde, appeared to have it all: two dear little boys, a posh home in one of the upscale suburbs of Atlanta, expensive cars, a plush houseboat, and a husband — Dr. Bart Corbin, a successful dentist — who was tall, handsome, and brilliant.
But gradually their seemingly idyllic life together began to crumble. There was talk of seeing a marriage counselor. Bart was distraught; Jenn seemed disenchanted. She needed to reach out to someone she could confide in — beyond her mother and her sisters. Then, just a few weeks before Christmas 2004, Jenn was found dead with a bullet in her head, a revolver beside her. From the position of the body her death appeared to be a suicide. But Gwinnett County detective Marcus Head was not totally convinced, nor was Jenn's family, who could not believe she would take her own life.
And how was this death related to another apparent suicide 14 years earlier — that of Dorothy "Dolly" Hearn, a spectacularly beautiful dental student? A star athlete and homecoming queen in high school, Dolly later dated Bart Corbin in dental school. Was there a connection, or was the answer to be found in a secret — even dangerous — relationship Jenn Corbin was having outside her marriage? For Too Late to Say Goodbye, Ann Rule has interviewed virtually everyone in any way related to the story — the victims' families, police investigators, prosecutors, and sources from Georgia to Australia — to uncover the truth behind the headlines of these two sensational deaths. What emerges is an incredible tale of jealous rage; of stunning circumstantial and physical evidence that runs from the steamy to the macabre to almost-unheard-of forensic techniques; and of a tragic irony — a fateful discovery that motivated the killing. The definitive unraveling of one of the strangest murder investigations of our time, Too Late to Say Goodbye is perhaps the finest achievement of a truly great writer's career.
The Girl in the Leaves by Robert Scott, Larry Maynard, and Sarah Maynard
In the fall of 2010, in the all-American town of Apple Valley, Ohio, four people disappeared without a trace: Stephanie Sprang; her friend, Tina Maynard; and Tina's two children, 13-year-old Sarah and 11-year-old Kody. Investigators began scouring the area, yet despite an extensive search, no signs of the missing people were discovered.
On the fourth day of the search, evidence trickled in about neighborhood "weirdo" Matthew Hoffman. A police SWAT team raided his home and found an extremely disturbing sight: every square inch of the place was filled with leaves and a terrified Sarah Maynard was bound up in the middle of it like some sort of perverted autumn tableau. But there was no trace of the others.
Then came Hoffman's confession to an unspeakable crime that went beyond murder and defied all reason. His tale of evil would make Sarah's survival and rescue all the more astonishing — a compelling tribute to a young girl's resilience and courage and to her fierce determination to reclaim her life in the wake of unimaginable wickedness.
Thrillers
All Is Not Forgotten by Wendy Walker
It begins in the small, affluent town of Fairview, Connecticut, where everything seems picture perfect.
Until one night when young Jenny Kramer is attacked at a local party. In the hours immediately after, she is given a controversial drug to medically erase her memory of the violent assault. But, in the weeks and months that follow, as she heals from her physical wounds, and with no factual recall of the attack, Jenny struggles with her raging emotional memory. Her father, Tom, becomes obsessed with his inability to find her attacker and seek justice while her mother, Charlotte, struggles to pretend this horrific event did not touch her carefully constructed world.
As Tom and Charlotte seek help for their daughter, the fault lines within their marriage and their close-knit community emerge from the shadows where they have been hidden for years, and the relentless quest to find the monster who invaded their town — or perhaps lives among them — drive this psychological thriller to a shocking and unexpected conclusion.
The Kept Woman by Karin Slaughter
The author of Pretty Girls returns with an electrifying, emotionally complex thriller that plunges its fascinating protagonist into the darkest depths of a mystery that just might destroy him.
With the discovery of a murder at an abandoned construction site, Will Trent of the Georgia Bureau of Investigation is brought in on a case that becomes much more dangerous when the dead man is identified as an ex-cop.
Studying the body, Sara Linton — the GBI's newest medical examiner and Will's lover — realizes that the extensive blood loss didn't belong to the corpse. Sure enough, bloody footprints leading away from the scene indicate there is another victim — a woman — who has vanished… and who will die soon if she isn't found.
Will is already compromised, because the site belongs to the city's most popular citizen: a wealthy, powerful, and politically connected athlete protected by the world's most expensive lawyers — a man who's already gotten away with rape, despite Will's exhaustive efforts to put him away.
But the worst is yet to come. Evidence soon links Will's troubled past to the case… and the consequences will tear through his life with the force of a tornado, wreaking havoc for Will and everyone around him, including his colleagues, family, friends — and even the suspects he pursues.
Relentlessly suspenseful and furiously paced, peopled with conflicted, fallible characters who leap from the page, The Kept Woman is a seamless blend of twisty police procedural and ingenious psychological thriller — a searing, unforgettable novel of love, loss, and redemption.
The Woman in Cabin 10 by Ruth Ware
From New York Times bestselling author of the "twisty-mystery" (Vulture) novel In a Dark, Dark Wood, comes The Woman in Cabin 10, an equally suspenseful and haunting novel from Ruth Ware — this time, set at sea.
In this tightly wound, enthralling story reminiscent of Agatha Christie's works, Lo Blacklock, a journalist who writes for a travel magazine, has just been given the assignment of a lifetime: a week on a luxury cruise with only a handful of cabins. The sky is clear, the waters calm, and the veneered, select guests jovial as the exclusive cruise ship, the Aurora, begins her voyage in the picturesque North Sea. At first, Lo's stay is nothing but pleasant: The cabins are plush, the dinner parties are sparkling, and the guests are elegant. But as the week wears on, frigid winds whip the deck, gray skies fall, and Lo witnesses what she can only describe as a dark and terrifying nightmare: a woman being thrown overboard. The problem? All passengers remain accounted for — and so, the ship sails on as if nothing has happened, despite Lo's desperate attempts to convey that something (or someone) has gone terribly, terribly wrong…
With surprising twists, spine-tingling turns, and a setting that proves as uncomfortably claustrophobic as it is eerily beautiful, Ruth Ware offers up another taut and intense read in The Woman in Cabin 10 — one that will leave even the most sure-footed reader restlessly uneasy long after the last page is turned.
The Couple Next Door by Shari Lapena
It all started at a dinner party…
A domestic suspense debut about a young couple and their apparently friendly neighbors — a twisty, rollercoaster ride of lies, betrayal, and the secrets between husbands and wives…
Anne and Marco Conti seem to have it all — a loving relationship, a wonderful home, and their beautiful baby, Cora. But one night when they are at a dinner party next door, a terrible crime is committed. Suspicion immediately focuses on the parents. But the truth is a much more complicated story.
Inside the curtained house, an unsettling account of what actually happened unfolds. Detective Rasbach knows that the panicked couple is hiding something. Both Anne and Marco soon discover that the other is keeping secrets, secrets they've kept for years.
What follows is the nerve-racking unraveling of a family — a chilling tale of deception, duplicity, and unfaithfulness that will keep you breathless until the final shocking twist.
Only Daughter by Anna Snoekstra
In 2003, 16-year-old Rebecca Winter disappeared.
She'd been enjoying her summer break: working at a fast-food restaurant, crushing on an older boy and shoplifting with her best friend. Mysteriously ominous things began to happen — a presence in her room at night, periods of blackouts, a feeling of being watched — though Bec remained oblivious of what was to come.
Eleven years later she is replaced.
A young woman, desperate after being arrested, claims to be the decade-missing Bec.
Soon the impostor is living Bec's life. Sleeping in her bed. Hugging her mother and father. Learning her best friends' names. Playing with her little brothers.
But Bec's welcoming family and enthusiastic friends are not quite as they seem. As the impostor dodges the detective investigating her case, she begins to delve into the life of the real Bec Winter — and soon realizes that whoever took Bec is still at large, and that she is in imminent danger.
Under the Harrow by Flynn Berry
When Nora takes the train from London to visit her sister in the countryside, she expects to find her waiting at the station, or at home cooking dinner. But when she walks into Rachel's familiar house, what she finds is entirely different: Her sister has been the victim of a brutal murder.
Stunned and adrift, Nora finds she can't return to her former life. An unsolved assault in the past has shaken her faith in the police, and she can't trust them to find her sister's killer. Haunted by the murder and the secrets that surround it, Nora is under the harrow: distressed and in danger. As Nora's fear turns to obsession, she becomes as unrecognizable as the sister her investigation uncovers.
A riveting psychological thriller and a haunting exploration of the fierce love between two sisters, the distortions of grief, and the terrifying power of the past, Under the Harrow marks the debut of an extraordinary new writer.
Final Girls by Riley Sager
Ten years ago, college student Quincy Carpenter went on vacation with five friends and came back alone, the only survivor of a horror movie-scale massacre. In an instant, she became a member of a club no one wants to belong to — a group of similar survivors known in the press as the Final Girls. Lisa, who lost nine sorority sisters to a college dropout's knife; Sam, who went up against the Sack Man during her shift at the Nightlight Inn; and now Quincy, who ran bleeding through the woods to escape Pine Cottage and the man she refers to only as Him. The three girls are all attempting to put their nightmares behind them, and, with that, one another. Despite the media's attempts, they never meet.
Now, Quincy is doing well — maybe even great, thanks to her Xanax prescription. She has a caring almost-fiancé, Jeff; a popular baking blog; a beautiful apartment; and a therapeutic presence in Coop, the police officer who saved her life all those years ago. Her memory won't even allow her to recall the events of that night; the past is in the past.
That is, until Lisa, the first Final Girl, is found dead in her bathtub, wrists slit, and Sam, the second, appears on Quincy's doorstep. Blowing through Quincy's life like a whirlwind, Sam seems intent on making Quincy relive the past, with increasingly dire consequences, all of which makes Quincy question why Sam is really seeking her out. And when new details about Lisa's death come to light, Quincy's life becomes a race against time as she tries to unravel Sam's truths from her lies, evade the police and hungry reporters, and, most crucially, remember what really happened at Pine Cottage, before what was started 10 years ago is finished.
Are You Sleeping by Kathleen Barber
The only thing more dangerous than a lie… is the truth.
Josie Buhrman has spent the last 10 years trying to escape her family's reputation and with good reason. After her father's murder 13 years prior, her mother ran away to join a cult and her twin sister Lanie, once Josie's closest friend and confidant, betrayed her in an unimaginable way. Now, Josie has finally put down roots in New York, settling into domestic life with her partner Caleb, and that's where she intends to stay.
The only problem is that she has lied to Caleb about every detail of her past — starting with her last name.
When investigative reporter Poppy Parnell sets off a media firestorm with a mega-hit podcast that reopens the long-closed case of Josie's father's murder, Josie's world begins to unravel. Meanwhile, the unexpected death of Josie's long-absent mother forces her to return to her Midwestern hometown where she must confront the demons from her past — and the lies on which she has staked her future.
The Butterfly Garden by Dot Hutchison
Near an isolated mansion lies a beautiful garden.
In this garden grow luscious flowers, shady trees… and a collection of precious "butterflies" — young women who have been kidnapped and intricately tattooed to resemble their namesakes. Overseeing it all is the Gardener, a brutal, twisted man obsessed with capturing and preserving his lovely specimens.
When the garden is discovered, a survivor is brought in for questioning. FBI agents Victor Hanoverian and Brandon Eddison are tasked with piecing together one of the most stomach-churning cases of their careers. But the girl, known only as Maya, proves to be a puzzle herself.
As her story twists and turns, slowly shedding light on life in the Butterfly Garden, Maya reveals old grudges, new saviors, and horrific tales of a man who'd go to any length to hold beauty captive. But the more she shares, the more the agents have to wonder what she's still hiding…
Behind Closed Doors by B. A. Paris
Everyone knows a couple like Jack and Grace. He has looks and wealth; she has charm and elegance. He's a dedicated attorney who has never lost a case; she is a flawless homemaker, a masterful gardener and cook, and dotes on her disabled younger sister. Though they are still newlyweds, they seem to have it all. You might not want to like them, but you do. You're hopelessly charmed by the ease and comfort of their home, by the graciousness of the dinner parties they throw. You'd like to get to know Grace better.
But it's difficult, because you realize Jack and Grace are inseparable.
Some might call this true love. Others might wonder why Grace never answers the phone. Or why she can never meet for coffee, even though she doesn't work. How she can cook such elaborate meals but remain so slim. Or why she never seems to take anything with her when she leaves the house, not even a pen. Or why there are such high-security metal shutters on all the downstairs windows.
Some might wonder what's really going on once the dinner party is over, and the front door has closed.
From bestselling author B. A. Paris comes the gripping thriller and international phenomenon Behind Closed Doors.
The Widow by Fiona Barton
When the police started asking questions, Jean Taylor turned into a different woman. One who enabled her and her husband to carry on, when more bad things began to happen…
But that woman's husband died last week. And Jean doesn't have to be her anymore.
There's a lot Jean hasn't said over the years about the crime her husband was suspected of committing. She was too busy being the perfect wife, standing by her man while living with the accusing glares and the anonymous harassment.
Now there's no reason to stay quiet. There are people who want to hear her story. They want to know what it was like living with that man. She can tell them that there were secrets. There always are in a marriage.
The truth — that's all anyone wants. But the one lesson Jean has learned in the last few years is that she can make people believe anything…
All the Missing Girls by Megan Miranda
Like the spellbinding psychological suspense in The Girl on the Train and Luckiest Girl Alive, Megan Miranda's novel is a nail-biting, breathtaking story about the disappearances of two young women — a decade apart — told in reverse.
It's been 10 years since Nicolette Farrell left her rural hometown after her best friend, Corinne, disappeared from Cooley Ridge without a trace. Back again to tie up loose ends and care for her ailing father, Nic is soon plunged into a shocking drama that reawakens Corinne's case and breaks open old wounds long since stitched.
The decade-old investigation focused on Nic, her brother Daniel, boyfriend Tyler, and Corinne's boyfriend Jackson. Since then, only Nic has left Cooley Ridge. Daniel and his wife, Laura, are expecting a baby; Jackson works at the town bar; and Tyler is dating Annaleise Carter, Nic's younger neighbor and the group's alibi the night Corinne disappeared. Then, within days of Nic's return, Annaleise goes missing.
Told backwards — Day 15 to Day 1 — from the time Annaleise goes missing, Nic works to unravel the truth about her younger neighbor's disappearance, revealing shocking truths about her friends, her family, and what really happened to Corinne that night 10 years ago.
Like nothing you've ever read before, All the Missing Girls delivers in all the right ways. With twists and turns that lead down dark alleys and dead ends, you may think you're walking a familiar path, but then Megan Miranda turns it all upside down and inside out and leaves us wondering just how far we would be willing to go to protect those we love.
Don't You Cry by Mary Kubica
In downtown Chicago, a young woman named Esther Vaughan disappears from her apartment without a trace. A haunting letter addressed to My Dearest is found among her possessions, leaving her friend and roommate Quinn Collins to wonder where Esther is and whether or not she's the person Quinn thought she knew.
Meanwhile, in a small Michigan harbor town an hour outside Chicago, a mysterious woman appears in the quiet coffee shop where 18-year-old Alex Gallo works as a dishwasher. He is immediately drawn to her charm and beauty, but what starts as an innocent crush quickly spirals into something far more dark and sinister than he ever expected.
As Quinn searches for answers about Esther, and Alex is drawn further under the stranger's spell, master of suspense Mary Kubica takes readers on a taut and twisted thrill ride that builds to a stunning conclusion and shows that no matter how fast and far we run, the past always catches up with us in the end.
I'm Thinking of Ending Things by Iain Reid
You will be scared. But you won't know why…
I'm thinking of ending things. Once this thought arrives, it stays. It sticks. It lingers. It's always there. Always.
Jake once said, "Sometimes a thought is closer to truth, to reality, than an action. You can say anything, you can do anything, but you can't fake a thought."
And here's what I'm thinking: I don't want to be here.
In this smart, suspenseful, and intense literary thriller, debut novelist Iain Reid explores the depths of the human psyche, questioning consciousness, free will, the value of relationships, fear, and the limitations of solitude. Reminiscent of Jose Saramago's early work, Michel Faber's cult classic Under the Skin, and Lionel Shriver's We Need to Talk about Kevin, I'm Thinking of Ending Things is an edgy, haunting debut. Tense, gripping, and atmospheric, this novel pulls you in from the very first page… and never lets you go.
The Passenger by Lisa Lutz
From the author of the New York Times bestselling Spellman Files series, Lisa Lutz's latest blistering thriller is about a woman who creates and sheds new identities as she crisscrosses the country to escape her past: You'll want to buckle up for the ride!
In case you were wondering, I didn't do it. I didn't have anything to do with Frank's death. I don't have an alibi, so you'll have to take my word for it…
Forty-eight hours after leaving her husband's body at the base of the stairs, Tanya Dubois cashes in her credit cards, dyes her hair brown, demands a new name from a shadowy voice over the phone, and flees town. It's not the first time.
She meets Blue, a female bartender who recognizes the hunted look in a fugitive's eyes and offers her a place to stay. With dwindling choices, Tanya-now-Amelia accepts. An uneasy — and dangerous — alliance is born.
It's almost impossible to live off the grid today, but Amelia-now-Debra and Blue have the courage, the ingenuity, and the desperation, to try. Hopscotching from city to city, Debra especially is chased by a very dark secret… can she outrun her past?
With heart-stopping escapes and devious deceptions, The Passenger is an amazing psychological thriller about defining yourself while you pursue your path to survival. One thing is certain: The ride will leave you breathless.
No One Knows by J.T. Ellison
In an obsessive mystery as thrilling as The Girl on the Train and The Husband's Secret, New York Times bestselling author J.T. Ellison will make you question every twist in her page-turning novel — and wonder which of her vividly drawn characters you should trust.
The day Aubrey Hamilton's husband is declared dead by the state of Tennessee should bring closure so she can move on with her life. But Aubrey doesn't want to move on; she wants Josh back. It's been five years since he disappeared, since their blissfully happy marriage — they were happy, weren't they? — screeched to a halt and Aubrey became the prime suspect in his disappearance. Five years of emptiness, solitude, loneliness, questions. Why didn't Josh show up at his friend's bachelor party? Was he murdered? Did he run away? And now, all this time later, who is the mysterious yet strangely familiar figure suddenly haunting her new life?
In No One Knows, the New York Times bestselling coauthor of the Nicholas Drummond series expertly peels back the layers of a complex woman who is hiding dark secrets beneath her unassuming exterior. This masterful thriller for fans of Gillian Flynn, Liane Moriarty, and Paula Hawkins will pull readers into a you'll-never-guess merry-go-round of danger and deception. Round and round and round it goes, where it stops… no one knows.
Her Every Fear by Peter Swanson
The danger isn't all in your head…
Growing up, Kate Priddy was always a bit neurotic, experiencing momentary bouts of anxiety that exploded into full blown panic attacks after an ex-boyfriend kidnapped her and nearly ended her life. When Corbin Dell, a distant cousin in Boston, suggests the two temporarily swap apartments, Kate, an art student in London, agrees, hoping that time away in a new place will help her overcome the recent wreckage of her life.
But soon after her arrival at Corbin's grand apartment on Beacon Hill, Kate makes a shocking discovery: His next-door neighbor, a young woman named Audrey Marshall, has been murdered. When the police question her about Corbin, a shaken Kate has few answers, and many questions of her own — curiosity that intensifies when she meets Alan Cherney, a handsome, quiet tenant who lives across the courtyard, in the apartment facing Audrey's. Alan saw Corbin surreptitiously come and go from Audrey's place, yet he's denied knowing her. Then, Kate runs into a tearful man claiming to be the dead woman's old boyfriend, who insists Corbin did the deed the night that he left for London.
When she reaches out to her cousin, he proclaims his innocence and calms her nerves… until she comes across disturbing objects hidden in the apartment — and accidently learns that Corbin is not where he says he is. Could Corbin be a killer? And what about Alan? Kate finds herself drawn to this appealing man who seems so sincere, yet she isn't sure. Jetlagged and emotionally unstable, her imagination full of dark images caused by the terror of her past, Kate can barely trust herself… So how could she take the chance on a stranger she's just met?
Yet the danger Kate imagines isn't nearly as twisted and deadly as what's about to happen. When her every fear becomes very real.
And much, much closer than she thinks.
Told from multiple points of view, Her Every Fear is a scintillating, edgy novel rich with Peter Swanson's chilling insight into the darkest corners of the human psyche and virtuosic skill for plotting that has propelled him to the highest ranks of suspense, in the tradition of such greats as Gillian Flynn, Paula Hawkins, Patricia Highsmith, and James M. Cain.
The Girl Before by JP Delaney
Please make a list of every possession you consider essential to your life.
The request seems odd, even intrusive — and for the two women who answer, the consequences are devastating.
EMMA
Reeling from a traumatic break-in, Emma wants a new place to live. But none of the apartments she sees are affordable or feel safe. Until One Folgate Street. The house is an architectural masterpiece: a minimalist design of pale stone, plate glass, and soaring ceilings. But there are rules. The enigmatic architect who designed the house retains full control: no books, no throw pillows, no photos or clutter or personal effects of any kind. The space is intended to transform its occupant — and it does.
JANE
After a personal tragedy, Jane needs a fresh start. When she finds One Folgate Street she is instantly drawn to the space — and to its aloof but seductive creator. Moving in, Jane soon learns about the untimely death of the home's previous tenant, a woman similar to Jane in age and appearance. As Jane tries to untangle truth from lies, she unwittingly follows the same patterns, makes the same choices, crosses paths with the same people, and experiences the same terror, as the girl before.
Right Behind You by Lisa Gardner
Is he a hero?
Eight years ago, Sharlah May Nash's older brother beat their drunken father to death with a baseball bat in order to save both of their lives. Now 13 years old, Sharlah has finally moved on. About to be adopted by retired FBI profiler Pierce Quincy and his partner, Rainie Conner, Sharlah loves one thing best about her new family: They are all experts on monsters.
Is he a killer?
Then the call comes in. A double murder at a local gas station, followed by reports of an armed suspect shooting his way through the wilds of Oregon. As Quincy and Rainie race to assist, they are forced to confront mounting evidence: The shooter may very well be Sharlah's older brother, Telly Ray Nash, and it appears his killing spree has only just begun.
All she knows for sure: He's back.
As the clock winds down on a massive hunt for Telly, Quincy and Rainie must answer two critical questions: Why after eight years has this young man started killing again? And what does this mean for Sharlah? Once upon a time, Sharlah's big brother saved her life. Now, she has two questions of her own: Is her brother a hero or a killer? And how much will it cost her new family before they learn the final, shattering truth? Because as Sharlah knows all too well, the biggest danger is the one standing right behind you.
I See You by Clare Mackintosh
Every morning and evening, Zoe Walker takes the same route to the train station, waits at a certain place on the platform, finds her favorite spot in the car, never suspecting that someone is watching her…
It all starts with a classified ad. During her commute home one night, while glancing through her local paper, Zoe sees her own face staring back at her; a grainy photo along with a phone number and a listing for a website called FindTheOne.com.
Other women begin appearing in the same ad, a different one every day, and Zoe realizes they've become the victims of increasingly violent crimes — including murder. With the help of a determined cop, she uncovers the ad's twisted purpose… A discovery that turns her paranoia into full-blown panic. Zoe is sure that someone close to her has set her up as the next target.
And now that man on the train — the one smiling at Zoe from across the car — could be more than just a friendly stranger. He could be someone who has deliberately chosen her and is ready to make his next move…
Ill Will by Dan Chaon
"We are always telling a story to ourselves, about ourselves." This is one of the little mantras Dustin Tillman likes to share with his patients, and it's meant to be reassuring. But what if that story is a lie?
A psychologist in suburban Cleveland, Dustin is drifting through his 40s when he hears the news: His adopted brother, Rusty, is being released from prison. Thirty years ago, Rusty received a life sentence for the massacre of Dustin's parents, aunt, and uncle. The trial came to epitomize the 1980s hysteria over Satanic cults; despite the lack of physical evidence, the jury believed the outlandish accusations Dustin and his cousin made against Rusty. Now, after DNA analysis has overturned the conviction, Dustin braces for a reckoning.
Meanwhile, one of Dustin's patients has been plying him with stories of the drowning deaths of a string of drunk college boys. At first Dustin dismisses his patient's suggestions that a serial killer is at work as paranoid thinking, but as the two embark on an amateur investigation, Dustin starts to believe that there's more to the deaths than coincidence. Soon he becomes obsessed, crossing all professional boundaries — and putting his own family in harm's way.
From one of today's most renowned practitioners of literary suspense, Ill Will is an intimate thriller about the failures of memory and the perils of self-deception. In Dan Chaon's nimble, chilling prose, the past looms over the present, turning each into a haunted place.
One Perfect Lie by Lisa Scottoline
A handsome stranger moves to the small Pennsylvania town of Central Valley, and his name is Chris Brennan. He's applying for a job as a teacher and varsity baseball coach at the local high school, and he looks perfect, on paper. But his name is an alias, his resume is false, and everything about him is a lie. And he has a secret plan — for which he needs a pawn on the baseball team.
Susan Sematov loves her younger son Raz, the quirky and free-spirited pitcher of the team. But Raz's adored father died only a few months ago, and the family is grief-stricken. Secretly, Raz is looking to fill the Daddy-shaped hole in his heart.
Heather Larkin is a struggling single mother who's dedicated to her only son Justin, the quiet rookie on the team. But Justin's shy and reserved nature renders him vulnerable to attention, including that of a new father-figure.
Mindy Kostis is the wife of a busy surgeon and the queen bee of the baseball boosters, where her super-popular son Evan is the star catcher. But she doesn't realize that Evan's sense of entitlement is becoming a full-blown case of affluenza, and after he gets his new BMW, it's impossible to know where he's going — or whom he's spending time with.
The lives of these families revolve around the baseball team — and Chris Brennan. What does he really want? How far will he go to get it? Who among them will survive the lethal jeopardy threatening them, from the shadows?
Enthralling and suspenseful, One Perfect Lie is an emotional thriller and a suburban crime story that will keep readers riveted to the shocking end, with killer twists and characters you won't soon forget.
Into the Water by Paula Hawkins
A single mother turns up dead at the bottom of the river that runs through town. Earlier in the summer, a vulnerable teenage girl met the same fate. They are not the first women lost to these dark waters, but their deaths disturb the river and its history, dredging up secrets long submerged.
Left behind is a lonely 15-year-old girl. Parentless and friendless, she now finds herself in the care of her mother's sister, a fearful stranger who has been dragged back to the place she deliberately ran from — a place to which she vowed she'd never return.
With the same propulsive writing and acute understanding of human instincts that captivated millions of readers around the world in her explosive debut thriller, The Girl on the Train, Paula Hawkins delivers an urgent, twisting, deeply satisfying read that hinges on the deceptiveness of emotion and memory, as well as the devastating ways that the past can reach a long arm into the present.
Beware a calm surface — you never know what lies beneath.
The Blackbird Season by Kate Moretti
"Where did they come from? Why did they fall? The question would be asked a thousand times…
Until, of course, more important question arose, at which time everyone promptly forgot that a thousand birds fell on the town of Mount Oanoke at all."
In a quiet Pennsylvania town, a thousand dead starlings fall onto a high school baseball field, unleashing a horrifying and unexpected chain of events that will rock the close-knit community.
Beloved baseball coach and teacher Nate Winters and his wife, Alicia, are well respected throughout town. That is, until one of the many reporters investigating the bizarre bird phenomenon catches Nate embracing a wayward student, Lucia Hamm, in front of a sleazy motel. Lucia soon buoys the scandal by claiming that she and Nate are engaged in an affair, throwing the town into an uproar… and leaving Alicia to wonder if her husband has a second life.
And when Lucia suddenly disappears, the police only to have one suspect: Nate.
Nate's coworker and sole supporter, Bridget Harris, Lucia's creative writing teacher, is determined to prove his innocence. She has Lucia's class journal, and while some of the entries appear particularly damning to Nate's case, others just don't add up. Bridget knows the key to Nate's exoneration and the truth of Lucia's disappearance lie within the walls of the school and in the pages of that journal.
Told from the alternating points of view of Alicia, Nate, Lucia, and Bridget, The Blackbird Season is a haunting, psychologically nuanced suspense, filled with Kate Moretti's signature "chillingly satisfying" (Publishers Weekly) twists and turns.
Mysteries
Hallowe'en Party by Agatha Christie
Mystery writer Ariadne Oliver has been invited to a Hallowe'en party at Woodleigh Common. One of the other guests is an adolescent girl known for telling tall tales of murder and intrigue — and for being generally unpleasant.
But when the girl, Joyce, is found drowned in an apple-bobbing tub, Mrs. Oliver wonders after the fictional nature of the girl's claim that she had once witnessed a murder. Which of the party guests wanted to keep her quiet is a question for Ariadne's friend Hercule Poirot. But unmasking a killer this Hallowe'en is not going to be easy — for there isn't a soul in Woodleigh who believes the late little storyteller was actually murdered.
Fudge Cupcake Murder by Joanne Fluke
Bakery owner Hannah Swensen just can't keep her hands out of the batter when murder stirs things up in Lake Eden, Minnesota, leaving the sheriff dead, a deputy accused, and a killer on the loose.
For Hannah, life seems to be lacking a certain flavor lately. Maybe it's the local sheriff's election that's got her down. For years, Sheriff Grant's been the iron hand in town. But now, Hannah's brother-in-law Bill is giving the old blowhard the fight of his long, dubious career — and Grant's not taking it well, especially once the polls show Bill pulling ahead.
But before anyone can taste victory, things go sour. While Hannah's emptying the trash, she makes a very unappetizing discovery: Sheriff Grant's body in the Dumpster behind the high school where she's teaching her cooking class. And as if that weren't bad enough, the poor man still has fudge frosting on his shirt from one of her cupcakes.
The Litter of the Law by Rita Mae Brown
Autumn has descended and crops are being harvested all over Crozet, Virginia, ideal conditions for a scenic drive for Harry and husband Fair. Bucolic views are all well and good, but Harry's nose for trouble leads her straight to a cornfield's macabre scarecrow — an all too real murder victim that frightens all but the noisy crows.
This accountant's gruesome death is only the first of many disturbing events in this normally pastoral corner of the world. While Harry tends her beloved grapes and sunflowers, a killer edges closer — as does Harry's protective menagerie of animals.
Halloween's approach brings with it bona fide terror and a beloved local tradition that threatens to become fatal. Rooting out the guilty in the treacherous center of a lucrative conspiracy requires Harry's farmer's wisdom — along with the quick wits and extraordinary senses of Sneaky Pie, Pewter, and Tucker. A vicious murderer may know the lay of the land far better than Harry does, but that's about to change. It's up to her vigilant four-footed companions to make sure that the unearthing of this plot is not Harry's last act.
Bone Box by Faye Kellerman
In this thrilling chapter in Faye Kellerman's bestselling series, Rina Lazarus makes a shocking discovery in the woods of her upstate New York community that leads her husband, police detective Peter Decker, through a series of gruesome, decades old, unsolved murders, pointing to a diabolical, serial killer who's been hiding in plain sight.
On a bright and crisp September morning, while walking a bucolic woodland trail, Rina Decker stumbles upon human remains once buried deep beneath the forest grounds. Immediately, she calls her husband, Peter, a former detective lieutenant with LAPD, now working for the local Greenbury Police. Within hours, a vista of beauty and tranquility is transformed into a frenetic crime scene. The body has been interred for years and there is scant physical evidence at the gravesite: a youthful skeleton, a skull wound and long dark strands of hair surrounding the bony frame. As Decker and his partner, Tyler McAdams, further investigate, they realize that they're most likely dealing with a missing student from the nearby Five Colleges of Upstate — a well-known and well-respected consortium of higher learning where Rina works.
And when more human remains are found in the same area, Decker and McAdams know this isn't just a one-off murder case. Short-staffed and with no convenient entry into the colleges, Decker enlists Rina's help to act as the eyes and ears of campus gossip. Winding their way through a dangerous labyrinth of steely suspects and untouchable academics, Decker, McAdams, and Rina race to protect their community from a psychopathic killer still in the area — and on the hunt for a fresh victim.
In This Grave Hour by Jacqueline Winspear
Sunday September 3rd 1939. At the moment Prime Minister Neville Chamberlain broadcasts to the nation Britain's declaration of war with Germany, a senior Secret Service agent breaks into Maisie Dobbs' flat to await her return. Dr. Francesca Thomas has an urgent assignment for Maisie: to find the killer of a man who escaped occupied Belgium as a boy, some 23 years earlier during the Great War.
In a London shadowed by barrage balloons, bomb shelters and the threat of invasion, within days another former Belgian refugee is found murdered. And as Maisie delves deeper into the killings of the dispossessed from the "last war," a new kind of refugee — an evacuee from London — appears in Maisie's life. The little girl billeted at Maisie's home in Kent does not, or cannot, speak, and the authorities do not know who the child belongs to or who might have put her on the "Operation Pied Piper" evacuee train. They know only that her name is Anna.
As Maisie's search for the killer escalates, the country braces for what is to come. Britain is approaching its gravest hour — and Maisie could be nearing a crossroads of her own.
Murder on the Serpentine by Anne Perry
In the history of Anne Perry's bestselling Victorian mystery series, the stakes have never been greater than now — as a mission for queen and country places the future of the British Empire squarely in Thomas Pitt's hands.
It is not the custom for the commander of Special Branch to receive a royal summons — so Thomas Pitt knows it must be for a matter of the gravest importance. The body of Sir John Halberd, the Queen's confidant, has been found in the shallow water of the Serpentine in Hyde Park, bearing the evidence of a fatal blow to the head. At Her Majesty's request, Sir John had been surreptitiously investigating Alan Kendrick, a horse-racing enthusiast who seems to have had an undue amount of influence on her son, the Prince of Wales.
Now Commander Pitt must navigate the corridors of power with the utmost discretion and stealth, for it seems certain that Sir John's killer is a member of the upper classes. Aided by his wife, Charlotte, and her social contacts, Pitt seeks out the hidden motives behind the polite façade of those to the manner born — and uncovers a threat to the throne that could topple the monarchy.
With Murder on the Serpentine, Thomas Pitt nears a crossroads in his brilliant career — one that promises new challenges, both professional and personal, still to be met. But first, he and Charlotte must conquer the twists and turns of suspense master Anne Perry's most cunningly crafted plot yet — to achieve their finest hour, or suffer their darkest.
The Dry by Jane Harper
A small town hides big secrets in The Dry, an atmospheric, page-turning debut mystery by award-winning author Jane Harper.
After getting a note demanding his presence, Federal Agent Aaron Falk arrives in his hometown for the first time in decades to attend the funeral of his best friend, Luke. Twenty years ago when Falk was accused of murder, Luke was his alibi. Falk and his father fled under a cloud of suspicion, saved from prosecution only because of Luke's steadfast claim that the boys had been together at the time of the crime. But now more than one person knows they didn't tell the truth back then, and Luke is dead.
Amid the worst drought in a century, Falk and the local detective question what really happened to Luke. As Falk reluctantly investigates to see if there's more to Luke's death than there seems to be, long-buried mysteries resurface, as do the lies that have haunted them. And Falk will find that small towns have always hidden big secrets.
The Sleepwalker by Chris Bohjalian
From the New York Times bestselling author of The Guest Room comes a spine-tingling novel of lies, loss, and buried desire — the mesmerizing story of a wife and mother who vanishes from her bed late one night.
When Annalee Ahlberg goes missing, her children fear the worst. Annalee is a sleepwalker whose affliction manifests in ways both bizarre and devastating. Once, she merely destroyed the hydrangeas in front of her Vermont home. More terrifying was the night her older daughter, Lianna, pulled her back from the precipice of the Gale River bridge. The morning of Annalee's disappearance, a search party combs the nearby woods. Annalee's husband, Warren, flies home from a business trip. Lianna is questioned by a young, hazel-eyed detective. And her little sister, Paige, takes to swimming the Gale to look for clues. When the police discover a small swatch of fabric, a nightshirt, ripped and hanging from a tree branch, it seems certain Annalee is dead, but Gavin Rikert, the hazel-eyed detective, continues to call, continues to stop by the Ahlbergs' Victorian home. As Lianna peels back the layers of mystery surrounding Annalee's disappearance, she finds herself drawn to Gavin, but she must ask herself: Why does the detective know so much about her mother? Why did Annalee leave her bed only when her father was away? And if she really died while sleepwalking, where was the body?
Conjuring the strange and mysterious world of parasomnia, a place somewhere between dreaming and wakefulness, The Sleepwalker is a masterful novel from one of our most treasured storytellers.
Six Four by Hideo Yokoyama
For five days, the parents of a seven-year-old Japanese schoolgirl sat and listened to the demands of their daughter's kidnapper. They would never learn his identity. And they would never see their daughter alive again.
Fourteen years later, the mystery remains unsolved. The police department's press officer — Yoshinobu Mikami, a former detective who was involved in the original case and who is now himself the father of a missing daughter — is forced to revisit the botched investigation. The stigma of the case known as "Six Four" has never faded; the police's failure remains a profound source of shame and an unending collective responsibility.
Mikami does not aspire to solve the crime. He has worked in the department for his entire career, and while he has his own ambitions and loyalties, he is hoping simply to reach out to the victim's family and to help finally put the notorious case to rest. But when he spots an anomaly in the files, he uncovers secrets he never could have imagined. He would never have even looked if he'd known what he would find.
An award-winning phenomenon in its native Japan — more than a million copies sold in its first week of publication, and the winner of the Best Japanese Crime Fiction of the Year award — and already a critically celebrated top-ten bestseller in the U.K., Hideo Yokoyama's Six Four is an unforgettable novel by a literary master at the top of his form. It is a dark and riveting plunge into a crime, an investigation, and a culture like no other.
Garden of Lamentations by Deborah Crombie
Scotland Yard detectives Duncan Kincaid and Gemma James are drawn into separate investigations that hold disturbing — and deadly — complications for their own lives in this powerful mystery in the bestselling series.
On a beautiful morning in mid-May, the body of a young woman is found in one of Notting Hill's private gardens. To passersby, the pretty girl in the white dress looks as if she's sleeping. But Reagan Keating has been murdered, and the lead detective, DI Kerry Boatman, turns to Gemma James for help. She and Gemma worked together on a previous investigation, and Gemma has a personal connection to the case: Reagan was the nanny of a child who attends the same dance studio as Toby, Gemma and Kincaid's son.
Gemma soon discovers that Reagan's death is the second tragedy in this exclusive London park; a few months before, a young boy died in a tragic accident. But when still another of the garden residents meets a violent end, it becomes clear that there are more sinister forces at play. Boatman and Gemma must stop the killer before another innocent life is taken.
While his wife is consumed with her new case, Kincaid finds himself plagued by disturbing questions about several previous — and seemingly unrelated — cases involving members of the force. If his suspicions are correct and the crimes are linked, are his family and friends in mortal danger as well? Kincaid's hunch turns to certainty when a Metropolitan Police officer close to him is brutally attacked. There's a traitor in the ranks, and now Kincaid wonders if he can trust anyone.
As Gemma begins to see a solution to her case, she realizes she holds a child's fate in her hands. Can she do the right thing? And can Kincaid rely on his friends, both inside and outside the Scotland Yard force, to stand beside him as he faces the deadliest challenge of his career?
A Darkness Absolute by Kelley Armstrong
The secret town of Rockton is the perfect place to hide. The only problem is — once you're in, there's no way out…
After a shaky start, Casey Duncan is settling into her role as the town's much-needed detective. She's also found love with Sheriff Eric Dalton. But when Casey discovers a young woman held captive out in the mountains, she is soon caught up in a terrifying new case. Someone is abducting women and keeping them trapped deep in the forest. Is he from Rockton, or from the wilderness beyond?
Battered by winter storms and sudden, killer blizzards, the town is cut off from the rest of the world. And as Casey races to find a killer, she becomes his next target…
A heart-stopping, edge-of-the-seat thriller and a sequel to City of the Lost.
August Snow by Stephen Mack Jones
From the wealthy suburbs to the remains of Detroit's bankrupt factory districts, August Snow is a fast-paced tale of murder, greed, sex, economic cyber-terrorism, race, and urban decay.
Tough, smart, and struggling to stay afloat, August Snow is the embodiment of Detroit. The son of an African-American father and a Mexican-American mother, August grew up in the city's Mexicantown and joined the police force only to be drummed out by a conspiracy of corrupt cops and politicians. But August fought back; he took on the city and got himself a $12 million wrongful dismissal settlement that left him low on friends. He has just returned to the house he grew up in after a year away, and quickly learns he has many scores to settle.
It's not long before he's summoned to the palatial Grosse Pointe Estates home of business magnate Eleanore Paget. Powerful and manipulative, Paget wants August to investigate the increasingly unusual happenings at her private wealth management bank. But detective work is no longer August's beat, and he declines. A day later, Paget is dead of an apparent suicide — which August isn't buying for a minute.
What begins as an inquiry into Eleanore Paget's death soon drags August into a rat's nest of Detroit's most dangerous criminals, from corporate embezzlers to tattooed mercenaries.
Among the Ruins by Ausma Zehanat Khan
On leave from Canada's Community Policing department, Esa Khattak is traveling in Iran, reconnecting with his cultural heritage and seeking peace in the country's beautiful mosques and gardens. But Khattak's supposed break from work is cut short when he's approached by a Canadian government agent in Iran, asking him to look into the death of renowned Canadian-Iranian filmmaker Zahra Sobhani. Zahra was murdered at Iran's notorious Evin prison, where she'd been seeking the release of a well-known political prisoner. Khattak quickly finds himself embroiled in Iran's tumultuous politics and under surveillance by the regime, but when the trail leads back to Zahra's family in Canada, Khattak calls on his partner, Detective Rachel Getty, for help.
Rachel uncovers a conspiracy linked to the Shah of Iran and the decades-old murders of a group of Iran's most famous dissidents. Historic letters, a connection to the Royal Ontario Museum, and a smuggling operation on the Caspian Sea are just some of the threads Rachel and Khattak begin unraveling, while the list of suspects stretches from Tehran to Toronto. But as Khattak gets caught up in the fate of Iran's political prisoners, Rachel sees through to the heart of the matter: Zahra's murder may not have been a political crime at all.
From Ausma Zehanat Khan, the critically acclaimed author of The Unquiet Dead and The Language of Secrets, comes Among the Ruins, another powerful novel exploring the interplay of politics and religion, and the intensely personal ripple effects of one woman's murder.
All By Myself, Alone by Mary Higgins Clark
A glamorous cruise on a luxurious ocean liner turns deadly in the latest mystery from "Queen of Suspense" and #1 New York Times bestselling author Mary Higgins Clark.
Fleeing a disastrous and humiliating arrest of her husband-to-be on the eve of their wedding, Celia Kilbride, a gems and jewelry expert, hopes to escape from public attention by lecturing on a brand-new cruise ship — the Queen Charlotte.
On board she meets 86-year-old Lady Emily Haywood, "Lady Em," as she is known throughout the world. Immensely wealthy, Lady Em is the owner of a priceless emerald necklace that she intends to leave to the Smithsonian after the cruise.
Three days out to sea Lady Em is found dead — and the necklace is missing. Is it the work of her apparently devoted assistant, Brenda Martin, or her lawyer-executor, Roger Pearson, and his wife, Yvonne, both of whom she had invited to join them on the cruise? Or is it Professor Henry Longworth, an acclaimed Shakespeare scholar who is lecturing on board? Or Alan Davidson, a guest on the ship who is planning to spread his wife's ashes at sea? The list of suspects is large and growing.
Celia, with the help of her new friends Willy and Alvirah Meehan, who are celebrating their 45th wedding anniversary, sets out to find the killer, not realizing that she has put herself in mortal danger before the ship reaches its final destination.
Never, in all her long career as a #1 bestselling suspense novelist, has Mary Higgins Clark been in better form.
Fallout by Sara Paretsky
Before there was Lisbeth Salander, before there was Stephanie Plum, there was V.I. Warshawski. To her parents, she's Victoria Iphigenia. To her friends, she's Vic. But to clients seeking her talents as a detective, she's V.I. And her new case will lead her from her native Chicago… and into Kansas, on the trail of a vanished film student and a faded Hollywood star.
Accompanied by her dog, V.I. tracks her quarry through a university town, across fields where missile silos once flourished — and into a past riven by long-simmering racial tensions, a past that holds the key to the crimes of the present. But as the mysteries stack up, so does the body count. And in this, her toughest case, not even V.I. is safe.
Exciting and provocative, fiercely intelligent and witty, Fallout is reading at its most enjoyable and powerful.
Magpie Murders by Anthony Horowitz
From the New York Times bestselling author of Moriarty and Trigger Mortis, this fiendishly brilliant, riveting thriller weaves a classic whodunit worthy of Agatha Christie into a chilling, ingeniously original modern-day mystery.
When editor Susan Ryeland is given the manuscript of Alan Conway's latest novel, she has no reason to think it will be much different from any of his others. After working with the bestselling crime writer for years, she's intimately familiar with his detective, Atticus Pünd, who solves mysteries disturbing sleepy English villages. An homage to queens of classic British crime such as Agatha Christie and Dorothy Sayers, Alan's traditional formula has proved hugely successful. So successful that Susan must continue to put up with his troubling behavior if she wants to keep her job.
Conway's latest tale has Atticus Pünd investigating a murder at Pye Hall, a local manor house. Yes, there are dead bodies and a host of intriguing suspects, but the more Susan reads, the more she's convinced that there is another story hidden in the pages of the manuscript: one of real-life jealousy, greed, ruthless ambition, and murder.
Masterful, clever, and relentlessly suspenseful, Magpie Murders is a deviously dark take on vintage English crime fiction in which the reader becomes the detective.
The Boy by Tami Hoag
An unfathomable loss or an unthinkable crime? Number one New York Times bestselling author Tami Hoag keeps you guessing in her most harrowing thriller yet.
A panic-stricken woman runs in the dead of night, battered and bloodied, desperate to find help…
When Detective Nick Fourcade enters the home of Genevieve Gauthier outside the sleepy town of Bayou Breaux, Louisiana, the bloody crime scene that awaits him is both the most brutal and the most confusing he's ever seen. Genevieve's seven-year-old son, P.J., has been murdered by an alleged intruder, yet Genevieve is alive and well, a witness inexplicably left behind to tell the tale. There is no evidence of forced entry, not a clue that points to a motive. Meanwhile, Nick's wife, Detective Annie Broussard, sits in the emergency room with the grieving Genevieve. A mother herself, Annie understands the emotional devastation this woman is going through, but as a detective she's troubled by a story that makes little sense. Who would murder a child and leave the only witness behind?
When the very next day P.J.'s sometimes babysitter, 13-year-old Nora Florette, is reported missing, the town is up in arms, fearing a maniac is preying on their children. With pressure mounting from a tough, no-nonsense new sheriff, the media, and the parents of Bayou Breaux, Nick and Annie dig deep into the dual mysteries. But sifting through Genevieve Gauthier's tangled web of lovers and sorting through a cast of local lowlifes brings more questions than answers. Is someone from Genevieve's past or present responsible for the death of her son? Is the missing teenager, Nora, a victim, or something worse? Then fingerprints at the scene change everything when they come back to a convicted criminal: Genevieve herself.
The spotlight falls heavily on the grieving mother who is both victim and accused. Could she have killed her own child to free herself of the burden of motherhood, or is the loss of her beloved boy pushing her to the edge of insanity? Could she have something to do with the disappearance of Nora Florette, or is the troubled teenager the key to the murder? How far will Nick and Annie have to go to uncover the dark truth of the boy?
Horror
A Head Full of Ghosts by Paul Tremblay
A chilling thriller that brilliantly blends domestic drama, psychological suspense, and a touch of modern horror, reminiscent of Mark Z. Danielewski's House of Leaves, John Ajvide Lindqvist's Let the Right One In, and Shirley Jackson's The Haunting of Hill House.
The lives of the Barretts, a normal suburban New England family, are torn apart when 14-year-old Marjorie begins to display signs of acute schizophrenia.
To her parents' despair, the doctors are unable to stop Marjorie's descent into madness. As their stable home devolves into a house of horrors, they reluctantly turn to a local Catholic priest for help. Father Wanderly suggests an exorcism; he believes the vulnerable teenager is the victim of demonic possession. He also contacts a production company that is eager to document the Barretts' plight. With John, Marjorie's father, out of work for more than a year and the medical bills looming, the family agrees to be filmed, and soon find themselves the unwitting stars of The Possession, a hit reality television show. When events in the Barrett household explode in tragedy, the show and the shocking incidents it captures become the stuff of urban legend.
Fifteen years later, a bestselling writer interviews Marjorie's younger sister, Merry. As she recalls those long ago events that took place when she was just eight years old, long-buried secrets and painful memories that clash with what was broadcast on television begin to surface — and a mind-bending tale of psychological horror is unleashed, raising vexing questions about memory and reality, science and religion, and the very nature of evil.
Doctor Sleep by Stephen King
Stephen King returns to the character and territory of one of his most popular novels ever, The Shining, in this instantly riveting novel about the now middle-aged Dan Torrance and the very special 12-year-old girl he must save from a tribe of murderous paranormals.
On highways across America, a tribe of people called the True Knot travel in search of sustenance. They look harmless — mostly old, lots of polyester, and married to their RVs. But as Dan Torrance knows, and spunky 12-year-old Abra Stone learns, the True Knot are quasi-immortal, living off the steam that children with the shining produce when they are slowly tortured to death.
Haunted by the inhabitants of the Overlook Hotel, where he spent one horrific childhood year, Dan has been drifting for decades, desperate to shed his father's legacy of despair, alcoholism, and violence. Finally, he settles in a New Hampshire town, an AA community that sustains him, and a job at a nursing home where his remnant shining power provides the crucial final comfort to the dying. Aided by a prescient cat, he becomes "Doctor Sleep."
Then Dan meets the evanescent Abra Stone, and it is her spectacular gift, the brightest shining ever seen, that reignites Dan's own demons and summons him to a battle for Abra's soul and survival. This is an epic war between good and evil, a gory, glorious story that will thrill the millions of devoted readers of The Shining and satisfy anyone new to this icon in the King canon.
NOS4A2 by Joe Hill
NOS4A2 is a spine-tingling novel of supernatural suspense from master of horror Joe Hill, the New York Times bestselling author of Heart-Shaped Box and Horns.
Victoria McQueen has a secret gift for finding things: a misplaced bracelet, a missing photograph, answers to unanswerable questions. On her Raleigh Tuff Burner bike, she makes her way to a rickety covered bridge that, within moments, takes her wherever she needs to go, whether it's across Massachusetts or across the country.
Charles Talent Manx has a way with children. He likes to take them for rides in his 1938 Rolls-Royce Wraith with the NOS4A2 vanity plate. With his old car, he can slip right out of the everyday world, and onto the hidden roads that transport them to an astonishing — and terrifying — playground of amusements he calls "Christmasland."
Then, one day, Vic goes looking for trouble — and finds Manx. That was a lifetime ago. Now Vic, the only kid to ever escape Manx's unmitigated evil, is all grown up and desperate to forget. But Charlie Manx never stopped thinking about Victoria McQueen. He's on the road again and he's picked up a new passenger: Vic's own son.
Experimental Fiction by Gemma Files
Fired at almost the same time as her son Clark's Autism Spectrum Disorder diagnosis, former film critic turned teacher Lois Cairns is caught in a depressive downward spiral, convinced she's a failure who's spent half her adult life writing about other people's dreams without ever seeing any of her own come true. One night Lois attends a program of experimental film and emerges convinced she's seen something no one else has — a sampled piece of silver nitrate silent film footage whose existence might prove that an eccentric early 20th-century socialite who disappeared under mysterious circumstances was also one of Canada's first female movie-makers. Though it raises her spirits and revitalizes her creatively, Lois's headlong quest to discover the truth about Mrs. A. Macalla Whitcomb almost immediately begins to send her much further than she ever wanted to go, revealing increasingly troubling links between her subject's life and her own. Slowly but surely, the malign influence of Mrs. Whitcomb's muse begins to creep into every aspect of Lois's life, even placing her son in danger. But how can one increasingly ill and unstable woman possibly hope to defeat a threat that's half long-lost folklore, half cinematically framed hallucination — an existential nightmare made physical, projected off the screen and into real life?
Jacob by David Gerrold
Who is Jacob? And why has he sought out this young horror writer to tell his story? Why is he finally revealing the dark history of how he became a creature of the night? Born in 1858, orphaned at 13, abandoned to the desperate alleys of Seattle's rough waterfront, Jacob becomes a street-rat and a pickpocket. Until one night, he picks the wrong pocket… Caught by a man he knows only as Monsieur, suddenly swept into the world of the Nightsiders, Jacob discovers there is much more to being a creature of the darkness than popular mythology might have it. Serving first as a day keeper, then later as a protege, and finally as a hunter, Jacob learns that not everybody can be a vampire. You have to prove you're ready for it. There's an initiation… and it's not what you think. It's worse. And then… even if you do pass the test, even if you finally understand what's being offered, is this the life you desire?
Mr. Wicker by Maria Alexander
Alicia Baum is missing a deadly childhood memory. Located beyond life, The Library of Lost Childhood Memories holds the answer. The Librarian is Mr. Wicker — a seductive yet sinister creature with an unthinkable past and an agenda just as lethal. After committing suicide, Alicia finds herself before the Librarian, who informs her that her lost memory is not only the reason she took her life, but the cause of every bad thing that has happened to her.
Alicia spurns Mr. Wicker and attempts to enter the hereafter without the Book that would make her spirit whole. But instead of the oblivion she craves, she finds herself in a psychiatric hold at Bayford Hospital, where the staff is more pernicious than its patients.
Child psychiatrist Dr. James Farron is researching an unusual phenomenon: traumatized children whisper to a mysterious figure in their sleep. When they awaken, they forget both the traumatic event and the character that kept them company in their dreams — someone they call "Mr. Wicker."
During an emergency room shift, Dr. Farron hears an unconscious Alicia talking to Mr. Wicker — the first time he's heard of an adult speaking to the presence. Drawn to the mystery, and then to each other, they team up to find the memory before it annihilates Alicia for good. To do so they must struggle not only against Mr. Wicker's passions, but also a powerful attraction that threatens to derail her search, ruin Dr. Farron's career, and inflame the Librarian's fury.
After all, Mr. Wicker wants Alicia to himself, and will destroy anyone to get what he wants. Even Alicia herself.
Blood Kin by Steve Rasnic Tem
A dark Southern Gothic vision of ghosts, witchcraft, secret powers, snake-handling, kudzu, Melungeons, and the Great Depression.
Michael Gibson has returned to the quiet home of his forebears and now takes care of his grandmother Sadie – old and sickly, but with an important story to tell about growing up poor and Melungeon (a mixed race group of mysterious origins) in the 1930s, while bedeviled by a snake-handling uncle and empathic powers she barely understands.
In a field not far from the Gibson family home lies an iron-bound crate within a small shack buried four feet deep under Kudzu vine. Michael somehow understands that hidden inside that crate is potentially his own death, his grandmother's death, and perhaps the deaths of everyone in the valley if he does not come to understand her story well enough.
Hide Me Among the Graves by Tim Powers
From Last Call to On Stranger Tides to Declare to Three Days to Never, any book by the inimitable Tim Powers is a wonder. With Hide Me Among the Graves, it's possible that the uniquely ingenious Powers has surpassed even himself. A breathtaking historical thriller in which art and the supernatural collide, Hide Me Among the Graves transports readers back to mid-19th century London and features a reformed ex-prostitute, a veterinarian, and the vampire ghost of Lord Byron's onetime physician, uncle to poet Christina Rossetti and her brother, the painter Dante Gabriel Rossetti. A novel that, like all his others, is virtually impossible to pidgeon-hole — or to resist — Hide Me Among the Graves is the taut, gripping, and utterly remarkable literary thrill ride that Tim Powers fans have been eagerly waiting for.
Black & Orange by Benjamin Kane Ethridge
Forget everything you know about Halloween. The stories are distortions. They were created to keep the Church of Midnight hidden from the world. Every October 31st a gateway opens to a hostile land of sacrificial magic and chaos. Since the beginning of civilization the Church of Midnight has attempted to open the gateway and unite with its other half, the Church of Morning. Each year they've come closer, waiting for the ideal sacrifice to open the gateway permanently.
This year that sacrifice has come. And only two can protect it. Martin and Teresa are the nomads, battle-hardened people who lack identity and are forever road-bound on an endless mission to guard the sacrifice. Their only direction is from notes left from a mysterious person called the Messenger. Endowed with a strange telekinetic power, the nomads will use everything at their disposal to make it through the night alive. But matters have become even more complicated this year. Teresa has quickly lost ground battling cancer, while Martin has spiraled into a panic over being left alone. His mind may no longer be on the fight when it matters most… because ever on their heels is the insidious physical representation of a united church: Chaplain Cloth.
Castle of Los Angeles by Lisa Morton
Theatre director Beth Ortiz is the newest resident of The Castle, an exclusive Los Angeles artists' community. Anxious actors aren't all Beth has to worry about in her new space, however, for The Castle has a secret history of madness and murder, and a celebrity artist who develops a strange fixation on Beth… And The Castle also happens to be haunted by some particularly uneasy spirits….
Little Girls by Ronald Malfi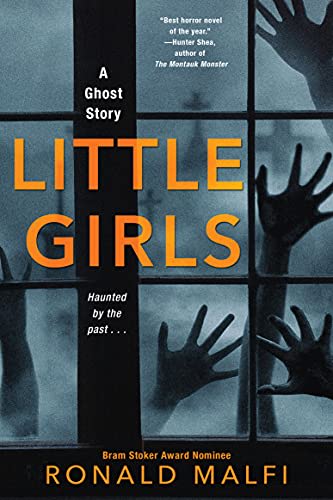 From Bram Stoker Award nominee Ronald Malfi comes a brilliantly chilling novel of childhood revisited, memories resurrected, and fears reborn…
When Laurie was a little girl, she was forbidden to enter the room at the top of the stairs. It was one of many rules imposed by her cold, distant father. Now, in a final act of desperation, her father has exorcised his demons. But when Laurie returns to claim the estate with her husband and 10-year-old daughter, it's as if the past refuses to die. She feels it lurking in the broken moldings, sees it staring from an empty picture frame, hears it laughing in the moldy greenhouse deep in the woods…
At first, Laurie thinks she's imagining things. But when she meets her daughter's new playmate, Abigail, she can't help but notice her uncanny resemblance to another little girl who used to live next door. Who died next door. With each passing day, Laurie's uneasiness grows stronger, her thoughts more disturbing. Like her father, is she slowly losing her mind? Or is something truly unspeakable happening to those sweet little girls?
The Night Sister by Jennifer McMahon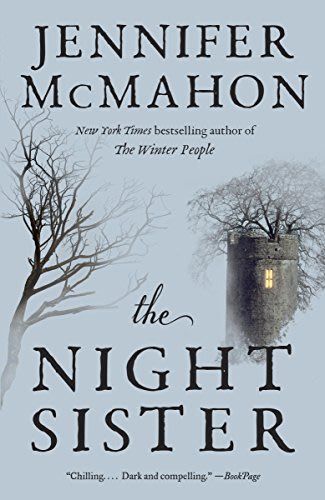 The latest novel from New York Times bestselling author Jennifer McMahon is an atmospheric, gripping, and suspenseful tale that probes the bond between sisters and the peril of keeping secrets.
Once the thriving attraction of rural Vermont, the Tower Motel now stands in disrepair, alive only in the memories of Amy, Piper, and Piper's kid sister, Margot. The three played there as girls until the day that their games uncovered something dark and twisted in the motel's past, something that ruined their friendship forever.
Now adult, Piper and Margot have tried to forget what they found that fateful summer, but their lives are upended when Piper receives a panicked midnight call from Margot, with news of a horrific crime for which Amy stands accused. Suddenly, Margot and Piper are forced to relive the time that they found the suitcase that once belonged to Silvie Slater, the aunt that Amy claimed had run away to Hollywood to live out her dream of becoming Hitchcock's next blonde bombshell leading lady. As Margot and Piper investigate, a cleverly woven plot unfolds — revealing the story of Sylvie and Rose, two other sisters who lived at the motel during its 1950s heyday. Each believed the other to be something truly monstrous, but only one carries the secret that would haunt the generations to come.
Soft Apocalypses by Lucy A. Snyder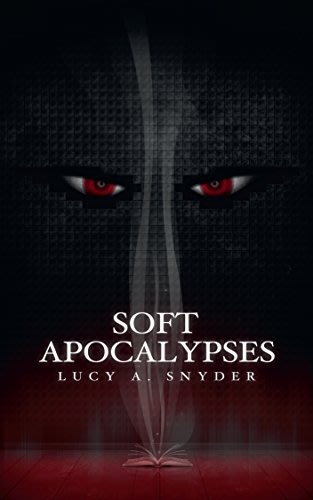 Lucy A. Snyder proves once again that she is fearless in mapping every corner of the literary landscape. Not content to be confined to any single region, she guides readers through dark realms of fantasy into the churning industry of steampunk, from the dizzying heights of science fiction down to the most desolate depths of horror.
The strength of the tales that make up this quiet cataclysm — for example "Magdala Amygdala," winner of the 2013 Stoker Award for Superior Achievement in Short Fiction — do not compete. Instead they overlap to create a vista of ethical armageddons at once thorny and hopeful. Snyder's irresistible prose and stunning eye for detail bind together a collection that defies expectation but delivers deep satisfaction.
American Elsewhere by Robert Jackson Bennett
Some places are too good to be true.
Under a pink moon, there is a perfect little town not found on any map.
In that town, there are quiet streets lined with pretty houses, houses that conceal the strangest things.
After a couple years of hard traveling, ex-cop Mona Bright inherits her long-dead mother's home in Wink, New Mexico. And the closer Mona gets to her mother's past, the more she understands that the people of Wink are very, very different…
From one of our most talented and original new literary voices comes the next great American supernatural novel: a work that explores the dark dimensions of the hometowns and the neighbors we thought we knew.
Wylding Hall by Elizabeth Hand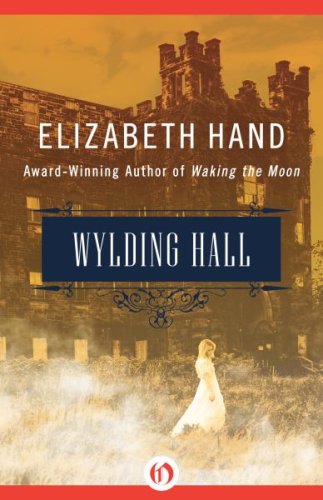 When the young members of a British acid-folk band are compelled by their manager to record their unique music, they hole up at Wylding Hall, an ancient country house with dark secrets. There they create the album that will make their reputation, but at a terrifying cost: Julian Blake, the group's lead singer, disappears within the mansion and is never seen or heard from again.
Now, years later, the surviving musicians, along with their friends and lovers — including a psychic, a photographer, and the band's manager — meet with a young documentary filmmaker to tell their own versions of what happened that summer. But whose story is true? And what really happened to Julian Blake?
The Silent Girls by Eric Rickstad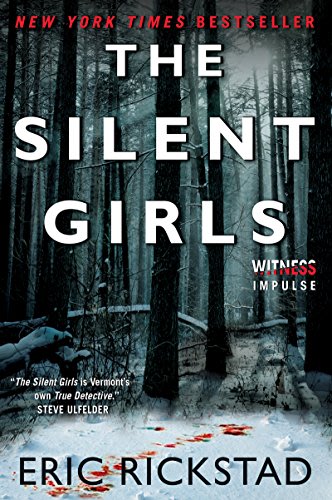 With the dead of a bitter Vermont winter closing in, evil is alive and well…
Frank Rath thought he was done with murder when he turned in his detective's badge to become a private investigator and raise a daughter alone. Then the police in his remote rural community of Canaan find an '89 Monte Carlo abandoned by the side of the road, and the beautiful teenage girl who owned the car seems to have disappeared without a trace.
Soon Rath's investigation brings him face-to-face with the darkest abominations of the human soul.
With the consequences of his violent and painful past plaguing him, and young women with secrets vanishing one by one, he discovers once again that even in the smallest towns on the map, evil lurks everywhere — and no one is safe.
Morally complex, seething with wickedness and mystery, and rich in gritty atmosphere and electrifying plot turns, The Silent Girls marks the return of critically acclaimed author Eric Rickstad. Readers of Ian Rankin, Jo Nesbø, and Greg Iles will love this book and find themselves breathless at the incendiary, ambitious, and unforgettable story.
The House of Small Shadows by Adam Nevill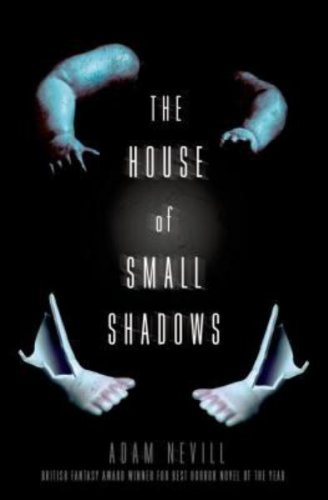 Catherine's last job ended badly. Corporate bullying at a top TV network saw her fired and forced to leave London, but she was determined to get her life back. A new job and a few therapists later, things look much brighter. Especially when a challenging new project presents itself — to catalogue the late M. H. Mason's wildly eccentric cache of antique dolls and puppets. Rarest of all, she'll get to examine his elaborate displays of posed, costumed, and preserved animals, depicting bloody scenes from the Great War. Catherine can't believe her luck when Mason's elderly niece invites her to stay at Red House itself, where she maintains the collection until his niece exposes her to the dark message behind her uncle's "Art." Catherine tries to concentrate on the job, but Mason's damaged visions begin to raise dark shadows from her own past. Shadows she'd hoped therapy had finally erased. Soon the barriers between reality, sanity, and memory start to merge and some truths seem too terrible to be real…
The String Diaries by Stephen Lloyd Jones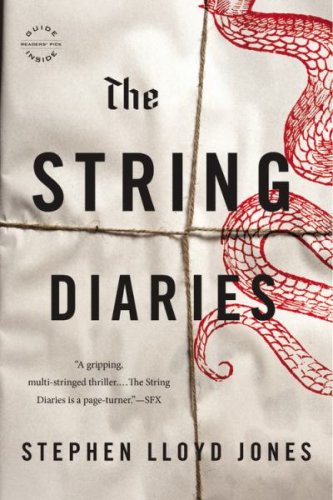 A family is hunted by a centuries-old monster: a man with a relentless obsession who can take on any identity.
The String Diaries opens with Hannah frantically driving through the night — her daughter asleep in the back, her husband bleeding out in the seat beside her. In the trunk of the car rests a cache of diaries dating back 200 years, tied and retied with strings through generations. The diaries carry the rules for survival that have been handed down from mother to daughter since the 19th century. But how can Hannah escape an enemy with the ability to look and sound like the people she loves?
Stephen Lloyd Jones's debut novel is a sweeping thriller that extends from the present day, to Oxford in the 1970s, to Hungary at the turn of the 19th century, all tracing back to a man from an ancient royal family with a consuming passion — a boy who can change his shape, insert himself into the intimate lives of his victims, and destroy them.
If Hannah fails to end the chase now, her daughter is next in line. Only Hannah can decide how much she is willing to sacrifice to finally put a centuries-old curse to rest.
The Children's Home by Charles Lambert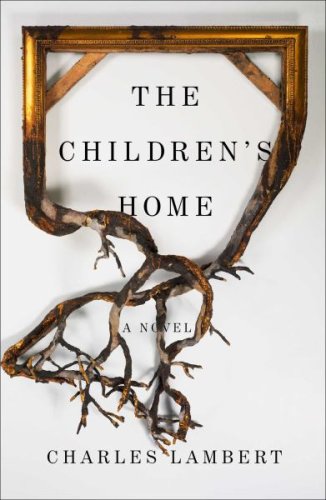 For fans of Shirley Jackson, Neil Gaiman, Roald Dahl, and Edward Gorey, a beguiling and disarming debut novel from an award-winning British author about a mysterious group of children who appear to a disfigured recluse and his country doctor — and the startling revelations their behavior evokes.
In a sprawling estate, willfully secluded, lives Morgan Fletcher, the disfigured heir to a fortune of mysterious origins. Morgan spends his days in quiet study, avoiding his reflection in mirrors and the lake at the end of his garden. One day, two children, Moira and David, appear. Morgan takes them in, giving them free reign of the mansion he shares with his housekeeper Engel. Then more children begin to show up.
Dr. Crane, the town physician and Morgan's lone tether to the outside world, is as taken with the children as Morgan, and begins to spend more time in Morgan's library. But the children behave strangely. They show a prescient understanding of Morgan's past, and their bizarre discoveries in the mansion attics grow increasingly disturbing. Every day the children seem to disappear into the hidden rooms of the estate, and perhaps, into the hidden corners of Morgan's mind.
The Children's Home is a genre-defying, utterly bewitching masterwork, an inversion of modern fairy tales like The Chronicles of Narnia and The Golden Compass, in which children visit faraway lands to accomplish elusive tasks. Lambert writes from the perspective of the visited, weaving elements of psychological suspense, Jamesian stream of consciousness, and neo-gothic horror, to reveal the inescapable effects of abandonment, isolation, and the grotesque — as well as the glimmers of goodness — buried deep within the soul.
The Library at Mount Char by Scott Hawkins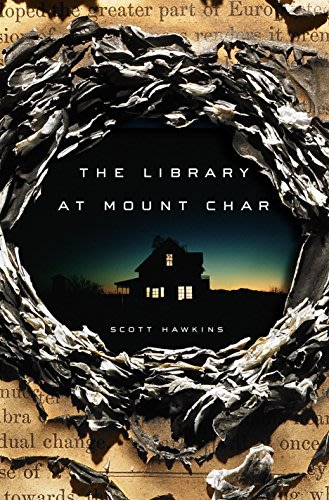 A missing God.
A library with the secrets to the universe.
A woman too busy to notice her heart slipping away.
Carolyn's not so different from the other people around her. She likes guacamole and cigarettes and steak. She knows how to use a phone. Clothes are a bit tricky, but everyone says nice things about her outfit with the Christmas sweater over the gold bicycle shorts.
After all, she was a normal American herself once.
That was a long time ago, of course. Before her parents died. Before she and the others were taken in by the man they called Father.
In the years since then, Carolyn hasn't had a chance to get out much. Instead, she and her adopted siblings have been raised according to Father's ancient customs. They've studied the books in his Library and learned some of the secrets of his power. And sometimes, they've wondered if their cruel tutor might secretly be God.
Now, Father is missing — perhaps even dead — and the Library that holds his secrets stands unguarded. And with it, control over all of creation.
As Carolyn gathers the tools she needs for the battle to come, fierce competitors for this prize align against her, all of them with powers that far exceed her own.
But Carolyn has accounted for this.
And Carolyn has a plan.
The only trouble is that in the war to make a new God, she's forgotten to protect the things that make her human.
Populated by an unforgettable cast of characters and propelled by a plot that will shock you again and again, The Library at Mount Char is at once horrifying and hilarious, mind-blowingly alien and heartbreakingly human, sweepingly visionary and nail-bitingly thrilling — and signals the arrival of a major new voice in fantasy.
What are you planning to read for Halloween?